Official
Mercedes-Benz 2010 model year Econic receives further enhancements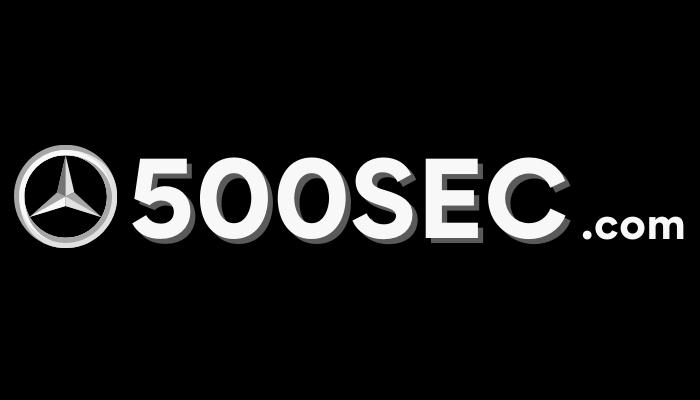 BlueTec EEV now available as standard on diesel vehicles
Enhanced safety and comfort come built-in
Raising/lowering function, axle load measuring device, ASR, three-point seat belts all available as standard
The 2010 model year Mercedes-Benz Econic is setting new standards in terms of engine line-up, safety and comfort. Since 2002 the Econic with natural gas drive has met what are currently the strictest EEV exhaust controls. Now the diesel engines of the Econic are available with BlueTec EEV as standard. Compared with the  Euro 5 standard, particle levels under EEV are around 33 percent lower, and as a result the diesel-driven Econic also looks set to become an environmentally friendly winner when it comes to cleaner, better air.
Certified in accordance with currently the strictest EEV (Enhanced Environ­mentally-friendly Vehicle) EU emissions standard, the diesel engines presently already undercut the Euro 5 limit and are also just below the Euro 6 value planned to come into effect from 2014. Thanks to this, the Econic is even allowed to enter low emission zones, for example when used in waste disposal applications. In the case of particularly strict regulations, the exceptionally quiet Econic with natural gas drive is recommended.
A number of enhancements have also appeared on the Econic featuring gas-technology: the powertrain and combustion have been optimised in such a way as to increase performance but at the same time reduce wear and tear. This in particular results in reduced maintenance and repair costs. The natural gas drive is the most environmentally friendly engine available in the Econic. With a displacement of 6.9 litres, the M 906 LAG engine produces 205 kW (279 hp). Emissions from the Econic with natural gas drive do not contain any fine dust or particles. A further plus point is the low noise emission of the gas drive.
Enhanced safety built in – axle load measuring device, ASR, three-point seat belts on all seats
The vehicle occupants have not been overlooked either: the Econic now features three-point seat belts on all seats (second half of 2010). In addition, it comes with an axle load measuring device and acceleration slip regulation (ASR) as standard. The axle load measuring device effectively helps to prevent overloading by deter­mining the gross vehicle weight and displaying it in the "driver information system". The acceleration slip regulation, meanwhile, helps to ensure greater driving stability. Both of these features are significant benefits in the waste disposal sector, particularly since it is possible for the vehicle to become over­loaded inadvertently, a situation which can both damage the chassis and have an impact on overall safety. ASR also helps to avoid problems in winter or slippery conditions. In the past the Econic already came equipped as standard with a differential lock on the drive axle, as well as a planetary axle – which has the effect of building up torque at the wheels. When combined together, these two design features give the Econic excellent traction, something which is parti­cularly appreciated in winter by those customers faced with difficult operating conditions.
Raising/lowering function plus increased comfort as standard
With immediate effect the Mercedes-Benz Econic now also comes with a raising/lowering function as standard. This enables the chassis to be raised by 200 mm or lowered by 60 mm, a feature which allows demountable bodies to be fitted and swapped out, for example. There is also a lockable roof stowage box so that tools or work clothes can be stored securely. All occupants are ensured a high level of seating comfort and optimum safety thanks to three full-size passenger seats. Also fitted as standard at the factory is the powerful 28 V/100 A generator, which takes care of the entire vehicle electrics, feeds the batteries and provides power reserves for additional accessories.
A specialist for a variety of applications
As a true specialist vehicle for municipal transport as well as collection and distribution services, the Mercedes-Benz Econic brings to the road all of the qualities expected of vehicles from a number of different sectors: whether used as a waste disposal vehicle, for fire or airport services, or as a tanker or furniture removal, milk collection or heating oil distribution vehicle. The Econic is a specialist vehicle for many applications – it is even now found on the roads in the form of a semitrailer truck, used by large discount food retailers for refrigerated transportation.
With almost 9000 units sold in eleven years, the Econic enjoys an excellent market position and has long been the benchmark for vehicles featuring a low-floor driver's cab. According to the management of the Wörth plant, some 20 per­cent of customers take advantage of the benefits afforded by the gas drive. Due to the increasing quantities as well as high customer demand for Econic gas vehic­les, in 2009 production was completely relocated to the special vehicle product division in Wörth am Rhein. Previously the vehicle was produced at the Center of Competence for Zero-Emission Commercial Vehicles (KEM) in Mannheim.
The Econic is driven either by the 900-series inline six-cylinder diesel engines, or the natural gas engine, all of which are EEV-certified. The diesel engines are based on the innovative BlueTec diesel technology. Thanks to the use of SCR technology and optimised combustion, both exhaust emissions and fuel consumption are reduced. In addition to the OM 906 LA available with power outputs of 175 kW (238 hp) and 210 kW (286 hp), there is also the OM 926 LA with a power output of 240 kW (326 hp). The 900-series diesel engines are also suitable for use with biodiesel without any modifications being necessary. All Econics with diesel engines come with a 200-litre capacity aluminium fuel tank, as well as a 25-litre tank for AdBlue.
The Econic was originally designed as a waste disposal vehicle and was first presented as such at the Entsorga trade show in Cologne in May 1998. At the time, a variant featuring the natural gas drive was not yet available. Refuse collection workers climb in and out of such vehicles between 200 and 250 times a day. For this reason the engineers came up with a low-floor variant of the driver's cab featuring easy access for getting in and out, as well as an automatically opening passenger door, as used in bus and coach design.