Styling
VÄTH E 500 Coupé V50S – Asphalt Testing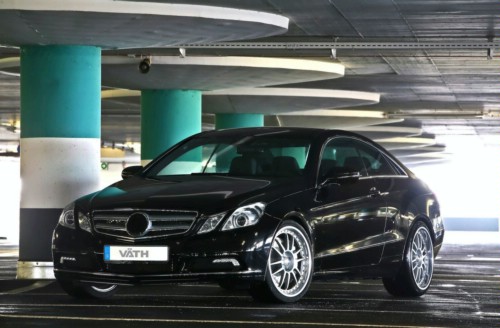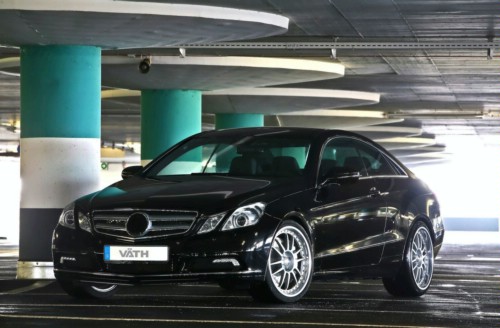 Performance and ultimate comfort are fundamental principles in more than 21-year history of a famous tuning company VÄTH Automobiltechnik from Hösbach. By exposing its 435 hp strong Coupé, VÄTH offers a super sports car which impresses not only by its excellent road performance, but also by its discreet appearance.
With its automotive efficiency package V50S (8,211 Euro) the overall performance of the E 500 Series-Engine (388 hp) rises up to 435 hp. This made it possible to increase the maximum torque up to 575 Nm. Here comes naturally the convincing measuring data: the maximum speed limit lies within approx. 280 km/h. By means of modern computer engineering, VÄTH succeeded in increasing the performance of serial production vehicles by 47 hp by optimizing the software, including raising the maximum speed limit, sport air filter and complete sport exhaust device with sport catalysts.
The dynamical appearance was perfected with the help of the superlative gear box mechanism: in fenders VÄTH accommodated 20 in. 3-part Smiths Wheels with high-efficiency pneumatics, sized 245/30-20 and 285/25-20. The complete suite will cost you 8,211 Euro including montage.
For street sport cars VÄTH offers a complete running gear, with a built-in adjustable hardness control. Thanks to the adjustable shock-absorber, the car's body can be lowered by 20 to 65 mm. The sport vehicle costs 2,963 Euro.
Additionally, for high performance VÄTH provided a brake mechanism (5,355 Euro incl. racing brake fluid Castrol SRF and flexible tubes of a brake drive) with 6-position brake calipers and 378 mm large brake disks.
Plant-produced and completely carbon-made: front facing (1,416 Euro) in carbon self-confidently and powerfully underlines the technical manner of the Coupés. The luggage carrier-spoiler (1,761 Euro) and back diffuser (1,773 Euro), also produced from layer carbon, complete/perfect or similarly contribute to a sportier look.
VÄTH offers nearly boundless possibilities for individual interior equipment. Thus, when requested, the inside of the car can be entirely trimmed with colored skin. In addition, we offer Carbon-Interior-Packet (2,737 Euro) for high-quality interior possibilities in all variations.
Further accessories like velour foot mats (226 Euro) and speedometer (1,297 Euro) with a scale up to 330 km/h accomplish a wide range of options for interior space.