NEWS
76,800 Passenger Cars Sold Worldwide in January 2004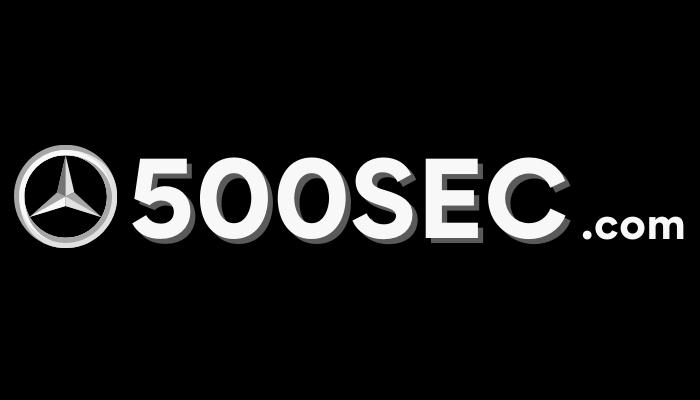 Mercedes-Benz posts sales record in Asia in January
E- and S-Class sedans maintain global leadership
smart expects sales increase due to enhancement of product family
In January 2004, the Mercedes Car Group delivered 76,800 passenger cars to customers worldwide compared to 83,500 during the same month last year. Mercedes-Benz experienced a ten-percent decrease in unit sales to 69,700 passenger cars (January 2003: 77,600) — largely the result of model-cycle-related factors. In the United States, 15,200 Mercedes-Benz passenger cars were delivered to customers, while in Asia, Mercedes-Benz was able to boost unit sales by six percent to the record figure of 7,400 passenger cars. The Chinese market experienced the highest growth, with deliveries doubling to 1,100 passenger cars. In Western Europe, a total of 40,900 Mercedes-Benz passenger cars (January 2003: 46,900) were delivered to customers, including 17,300 passenger cars in Germany (January 2003: 20,300).
With sales of 19,900 sedans and station wagons in January 2004, the E-Class almost attained the record level achieved in January 2003. In the luxury segment, 4,400 S-Class sedans were sold, while the SL-Class roadster set a record with sales of 2,300 units in January. In the period leading up to the previously announced model upgrade, sales of the C-Class model family remained relatively stable: In January, 20,200 sedans, station wagons and sport coupes were sold around the world, compared with 24,300 last year.
With five product launches set for 2004, Mercedes-Benz is entering the decisive phase of its second product offensive. In the first half of the year, Mercedes-Benz will introduce the new SLK roadster and an extensively updated version of the high-selling C-Class. As a result of these model changes, Mercedes-Benz expects to experience a slight decrease in unit sales during the first half of the year. However, it also expects improved sales in the second half of the year to offset this dip.
Following an impressive year-end spurt, smart managed to continue its positive sales trend in January 2004 by selling 7,100 fortwo and smart roadster worldwide (January 2003: 5,900). In 2004 the brand expects further growth. The company plans to reach last year's high sales level for the smart fortwo and the smart roadster and to deliver around 50,000 new smart forfour. The market introduction of the four-seater in Europe is scheduled for April 2004.
Overview of Mercedes Car Group Sales in January 2004
January 2004

Change in %

Mercedes Car Group worldwide

76,800

– 8.0

of those Mercedes-Benz

69,700

– 10.1

smart

7,100

+20.0

Mercedes Car Group

of those Western Europe (excl. Germany)

28,700

– 6.0

Germany

19,000

– 13.3

United States*

15,200

– 3.1

Asia/Pacific

7,600

+ 4.6
* Mercedes-Benz passenger cars
Note: In order to make the figures more comparable with the vehicle registration statistics maintained by the German Federal Motor Transport Authority and by other countries, the monthly sales report issued by the Mercedes Car Group will use the reporting quantity "Retail" (deliveries to customers) instead of "Wholesale" beginning in 2004.