NEWS
"Outstanding environmental compatibility" for the GLC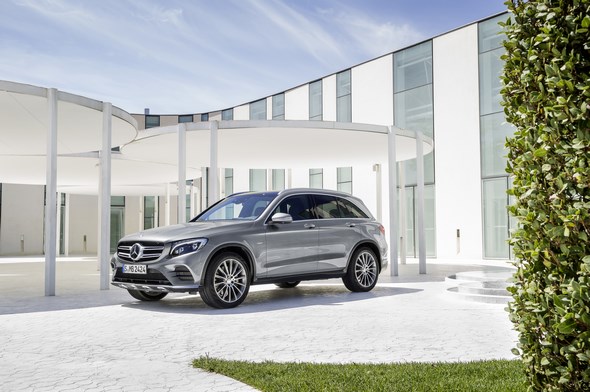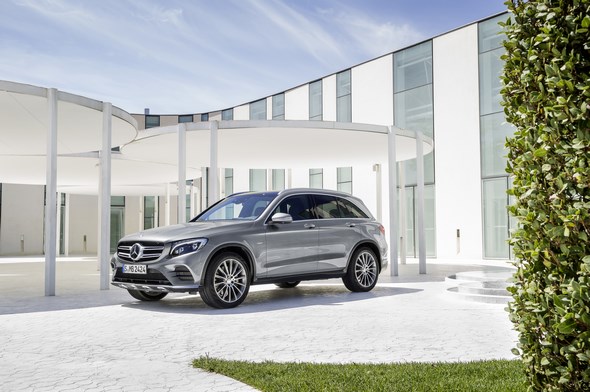 The testers at TÜV Süd have confirmed that the new GLC has outstanding environmental compatibility, thereby also confirming the stringency of the development work for environmentally friendly vehicles.

The preceding model had already obtained its Environmental Certificate in 2009. In addition to the outstanding safety that is a hallmark of the brand, as well as the very latest suspension and assistance systems, the new GLC shines with exemplary energy efficiency.
Above all the new GLC 350 e 4MATIC plug-in hybrid:  This mid-size SUV with a system output of 235 kW (320 hp) emits just 64 – 59 g of CO2/km, setting a new standard in its class.
Over its entire lifecycle – from manufacture to an operating mileage of 200,000 kilometres and eventual disposal – the new Mercedes-Benz GLC 350 e 4MATIC emits considerably less CO2 than its predecessor with a comparable engine.
External charging with the European electricity mix can cut CO2 emissions by some 44 percent (29 tonnes) compared to the previous model.
The use of renewably generated hydroelectricity makes a 62 percent reduction (41 tonnes) possible.
Apart from the efficiency of its powertrain, other preconditions for the outstanding eco-balance are the best aerodynamics in its class with a Cd figure of 0.31, and intelligent lightweight construction.
The development engineers were able to save 80 kilograms in the new model. The intelligent operating strategies also impress in the GLC 350 e 4MATIC.
The most economical drive system – engine, electric motor or hybrid operation – for the current driving situation is automatically selected.
The TÜV testers examine all the environmentally relevant aspects of a vehicle's lifecycle when granting an environmental certificate: from manufacture of the raw materials to production, vehicle operation and then recycling at the end of the vehicle's life – a long way off in the case of a new Mercedes-Benz.
Great importance is also attached to the responsible management of material resources. Closed material loops and the use of regenerable raw materials are major actuators in this respect.
34 components in the new SUV with a total weight of 41.3 kilograms consist of high-quality recycled plastics.
Moreover, 70 components with a total weight of 24.9 kilograms are produced using natural materials. In terms of weight, this means that the proportion of regenerable raw materials has increased by 21 percent compared to the preceding model.
Reuse and recycling of the high-quality materials used is already taken into consideration at the development stage.
This also applies to the lithium-ion battery and other hybrid-specific components in the GLC 350 e 4MATIC.
Together with the suppliers and the disposal partners, innovative recycling concepts and technologies have been evolved that allow both component remanufacturing and recovery of the valuable substances used.
The focus here was also on optimising the recycling processes to ensure safe and efficient dismantling, and on obtaining marketable products from recycling of the hybrid components.