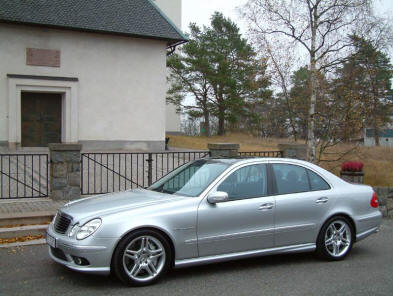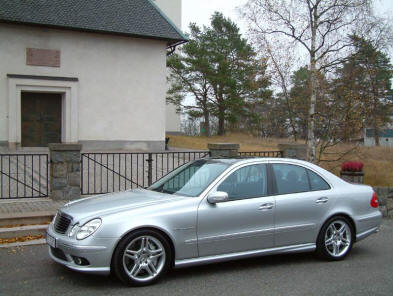 BAROMETER

From this page you will be able to track prices in Germany on the W211 E55AMG model.This page is arranged in a descending order.

080202 Germany
€27.555

051116 Germany

€46.800

051004 Germany

€ 51.900

050921 Germany

€ 46.900

050609 Germany

€ 51.900

050602 Germany

€ 45.000

050511 Germany

€ 23.500

050422 Germany

€ 56.900

050416 Germany

€ 53.500

050406 Germany

€ 58.980

050330 Germany

€ 55.990

050322 Germany

€ 54.900

050314 Germany

€ 56.500

050307 Germany

€ 55.500

050228 Germany

€ 57.890

050219 Germany

€ 56.900

050211 Germany

€ 42.000

050204 Germany

€ 56.980

050124 Germany

€ 56.900

050118 Germany

€ 57.400

050107 Germany

€ 59.500

041213 Germany

€ 61.890

041204 Germany

€ 59.500

041127 Germany

€ 59.500

041120 Germany

€ 61.890

041115 Germany

€ 63.890

041108 Germany

€ 62.900

041102 Germany

€ 58.900

041018 Germany

€ 61.900

041018 Germany

€ 61.900

041011 Germany

€ 69.900

041004 Germany

€ 67.800

040927 Germany

€ 68.900

040919 Germany

€ 67.000

040913 Germany

€ 70.500

040903 Germany

€ 67.890

040822 Germany

€ 64.000

040816 Germany

€ 64.000

040728 Germany

€ 49.999

040718 Germany

€ 69.000

040713 Germany

€ 66.900

040706 Germany

€ 66.890

060611 Germany

€

57.800

040604 Germany

€ 57.800

040528 Germany

€ 72.950

040523 Germany

€ 72.950

040517 Germany

€ 57.800

040510 Germany

€ 57.800

040503 Germany

€ 74.899

040425 Germany

€ 71.900

040416 Germany

€ 69.999

040408 Germany

€ 72.950

040402 Germany

€ 72.950

040326 Germany

€ 74.800

040319 Germany

Missed an update

040312 Germany

€ 74.800

040305 Germany

€ 76.900

040227 Germany

€ 76.900

040220 Germany

€ 76.900

040213 Germany

€ 78.900

040206 Germany

€ 69.900

040130 Germany

€ 69.900

040125 Germany

€ 61.900

040109 Germany

€ 61.900

031226 Germany

€ 77.720

031229 Germany

€ 68.950

031219 Germany

€ 67.889

031212 Germany

€ 77.720

031205 Germany

€ 65.000

031128 Germany

€ 65.000

031121 Germany

€ 74.900

031115 Germany

€ 76.500

031107 Germany

€ 70.000

031031 Germany

€ 73.900

031024 Germany

€ 75.500

031017 Germany

€ 77.720

031010 Germany

€ 74.900

031003 Germany

€ 76.900

030925 Germany

€ 76.900

030919 Germany

€ 78.000

030912 Germany

€ 78.000

030905 Germany

€ 82.900

030829 Germany

€ 83.500

030822 Germany

€ 83.500

030815 Germany

€ 84.000

030808 Germany

€ 85.000
FAQ on the W211 E55
Picked from www.rennsport.com
I hope this short FAQ provides some help for people interested in the E55AMG.
 1. Is it possible to remove the 250 kph speed limit?
Yes, it is possible. You can order a raised speed limit (300 kph) on a new car, cost is around 2600 € incl. tax and install. This option is not available to certain countries like the USA. A retrofit is possible but only at AMG in Germany. Retrofit on US cars or on cars from countries where the raised speed limit isn't legal is not possible.
Possible "workaround": shipping a US E55 with US license and registration to Germany/Affalterbach and have the speed limit removed at AMG directly. It has been confirmed for certain mods but I'm not sure this is possible for the speed raise too.
Caution: a retrofit can be substantially more expensive than ordering on a new car because of tire approval (you might need a new set of tires if your tires aren't approved by AMG for the 300 kph speed limit).
The most factory fitted tire on the E55, the Continental SportContact 2 (rear tire: M0 spec), is approved for the speed raise to 300 kph.
2. Does the raised speed limit include a lowering of the Air Suspension?
Apparently not.
3. Does AMG approve aftermarket tuning like engine mods, speed limit removal or raising or "electronic" lowering of the air suspension?
The answer is clearly no. You surely will loose warranty, even on the whole car if you're unlucky. Dealers are asked to keep track of modified cars!
The engine control unit and other control units keep track of maximum values (like max. achieved speed, max. rev, max. boost pressure, etc.), these max. values cannot be erased completely.
So if Mercedes/AMG want to find out (in case of an engine failure for example), they can.
4. Is it possible to easily raise horsepower by ECU mods only (like on turbo engines)?
No. It might be possible to gain 30-40 HP by ECU mods only but this is not recommendable. If you want more power, a lot of things have to be modified including the supercharger and the exhaust system. Right now there are power upgrades from 530 to 620 HP available from aftermarket tuners, most of them also raise the speed limit to 320 kph.
5. Is the new 7 Speed Automatic Transmission (7G) available for the E55?
No, the new 7 Speed Auto Tranny is not available for the E55 or any other AMG model at this time (Oct. 2003)
6. Can the new DVD Navigation System play DVD movies too?
The COMAND DVD Navigation System is capable of playing DVD movies. The US version is not.
It seems that AMG also offers a DVD changer as a special order item for direct install in Affalterbach only (only certain countries, not US).
TFT monitors are available for the rear compartment too as a special order item from the AMG Manufaktur (only certain countries, not US).
7. Can the DVD Navigation System be retrofitted?
Apparently, the DVD Navigation System can be easily retrofitted on all APS 50 equipped cars, at least those built in the past.
Retrofit takes around a day and requires qualified and trained personel to do the retrofit due to possible problems with the CAN/MOST bus on the E55. Special retrofit kits are available for dealers from DC.
In the US, a COMAND retrofit is not possible due to a different hardware.
Almost 2000 US E-class customers who ordered the COMAND retrofit get a new car with COMAND instead (more details at US dealers)
8. Does AMG offer any engine or suspension mods/upgrades for the E 55?
Right now, AMG does offer only the raised speed limiter, a F1 style steering wheel, a 30% limited slip differential and a modified gearbox ECU unit. These mods are not officially available for the US.
9. Is it true that the E 55 is lighter than the other AMG supercharged V8 models and has a better performance, even if it has slightly less power?
AMG claims practically the same performance figures for the E 55 and the SL 55. But from real life experience, it seems that the E 55 has a tiny advantage in performance.
However the SL55 has a shorter transmission ratio.
10. Is it true that a E 55 is even faster than a Porsche 911 Turbo from 0-300 kph?
Yes, it seems to be true.
11. Is it true that the E 55 doesn't have the same magnificent exhaust roar sound as the SL 55 AMG?
Yes, unfortunately this is true but it is also true that the exhaust sound of the E55 is much better than the E500 exhaust sound.
12. Is it true that the E 55 has less power than the SL 55 or CL 55 because of the exhaust system?
This is the official explenation from AMG.
13. Does the US COMAND play DVD videos and/or is a TV option available?
No, the US COMAND does not play DVD videos and there is no TV option available.
Instead, the US COMAND offers a Sirius Sat Radio option.
14. Does the E-class 6-CD changer play copy protected or CD/R(W) Music CDs?
Yes, the 6-CD changer plays all CDs, even copy protected ones which sometimes create a lot of problems in car HIFI System CD players and/or Home Computers.
15. Are 20" wheels officially approved by AMG for the E55?
No, AMG doesn't officially approve 20" wheels, apparently due to safety concerns.
16. Is it true that AMG asks for a mandatory tire pressure of 3.1 bar (front) and 3.4 bar (rear) for fully loaded 300 kph speed raised E55?
Yes, this is true. Due to safety reasons, new tire pressure instructions come with the 300 kph speed raise, indicated by a new tire pressure sticker.
17. Is it true that US bound E55 have a 160 mph speed limit on the speedo because of liability concerns?
There is a rumor that AMG wanted to avoid liability issues in the US if people delimit their E55s to higher speeds.
18. How fast would be a completely delimited E55?
Due to the longer gear ratio and the powerful engine, the top speed of the E55 is estimated at minimum 330 kph, if not even slightly more.
19. My COMAND System (non-US) does weird things, it doesn't work as it is supposed to work. Is there any software update available?
Yes, there is an update available (as of Oct. 2003). Current ROW Nav DVD is V 2.2, which also includes a new OS update
20. My E55 has serious traction problems, is there any solution?
Yes, AMG offers a 30% limited slip differential for retrofit at AMG in Affalterbach only. This LSD improves traction substantially, especially traction in narrow curves will be improved. The LSD is adapted to the ESP system.
21. The manual shifting mode on the E55 is a nice feature but when a certain gear almost reaches the rev limiter, it upshifts automatically without intervention from the driver. This is very annoying, especially on the track. Is there any solution to make the tranny NOT upshift in manual mode?
Yes, AMG offers a gearbox ECU unit upgrade which uses a modified software to avoid automatic upshifting in manual mode. With this new gearbox ECU unit, the gear is kept up to the rev limiter, no upshifting occurs. Retrofit only possible at AMG in Affalterbach.
22. Does the DVD player in the COMAND system (non-US!) play SVCD or VCD movies and is the in-dash CD changer capable of playing MP3 files?
No, the DVD player does not play SVCD/VCD movies and the CD changer does not play MP3 files.
23. Is the COMAND DVD player code-free or does it play region coded DVD only?
No, the COMAND DVD player is not code-free, it is region coded. The region code can be changed at the Mercedes dealer but it can't be switched on the unit itself.
24. Does AMG offer bigger tires/rims for the E55?
Yes, AMG right now offers the 19" Style IV multipiece wheels for the E55. The wheel size is 8,5 x 19 ET 30 (245/35 tires) front and 9,5 x 19 ET 31 (275/30 tires) rear. There is no tire clearance yet for 300 kph speed raised cars (as of Oct. 2003)!
25. Does AMG offer any performance upgrades for the E55?
No, there are speculations of a E55 Performance Package including bigger front brakes, an additional oil cooler and some body changes for 2004 but no details are available yet.
26. Why does the supercharger on the E55 make such a whining noise, especially during acceleration and is there any modification available to stop it?
A rumor indicates the availability of an engine ECU and supercharger pulley upgrade/mod but no official details are available yet. As soon as we get more on this, it will be posted here.
——————–
RC Germany (Rennteam.com)
FAQ Copyright © Rennteam.com