Tech
PeterH on August 30th, 2018
PeterH on October 23rd, 2017
New special models and connectivity offers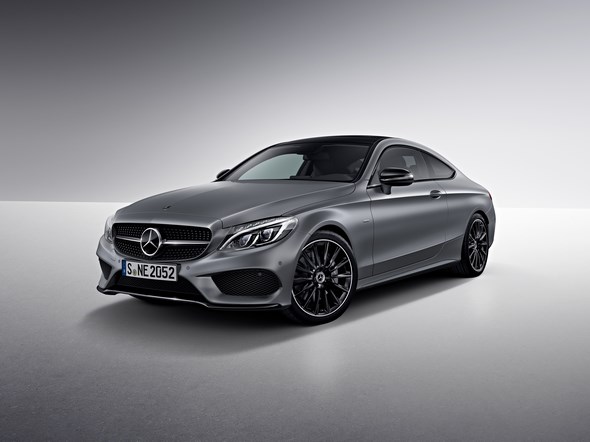 Stuttgart. The Mercedes-Benz C-Class, GLC and GLC Coupé are benefiting from numerous enhancements like the Smartphone Integration available for Audio 20 USB and Audio 20. The offering also includes sporty special models for the C-Class Saloon, Estate, Coupé and Cabriolet.
Continue reading about Lots of enhancements for C-Class and GLC
PeterH on April 2nd, 2017

More powerful, more economical and cleaner
Stuttgart/Sindelfingen. The biggest strategic engine initiative in the history of Mercedes-Benz will enter its decisive phase in 2017.
Following the launch of the new four-cylinder diesel engine in spring 2016, next year will see the addition of no fewer than four more members to the all-new family of engines: six-cylinder in-line engines in both diesel and petrol versions, a new four-cylinder petrol engine and a new biturbo V8. (more…)
Continue reading about Extensive strategic engine initiative from Mercedes-Benz
PeterH on June 26th, 2013
New Assistance Systems for a New Dimension of Active Safety in Vans  (more…)
Continue reading about TecForum 2013 – Assistance Technologies
PeterH on December 27th, 2009
Automatic parking with ultrasound
PeterH on December 27th, 2009
Airbags in cars have previously only been used as a restraint system for the occupants.
In the future they might also be a PRE-CRASH- component, activating an auxiliary brake in the vehicle floor and improving both deceleration and compatibility with the other vehicle involved in the accident.
Continue reading about Braking Bag a braking parachute for the car