NEWS
Record low emissions of 86 grams of CO2 per kilometre smart is the past and the present CO2 champion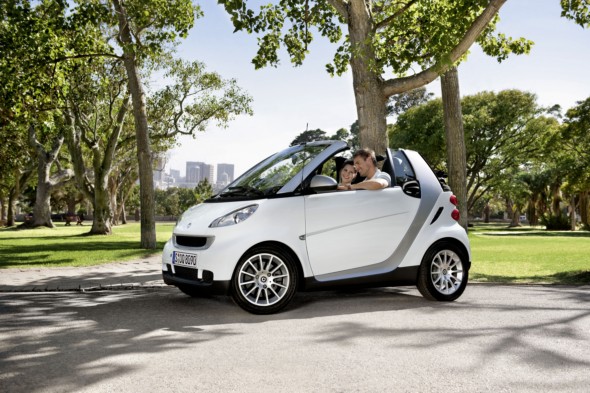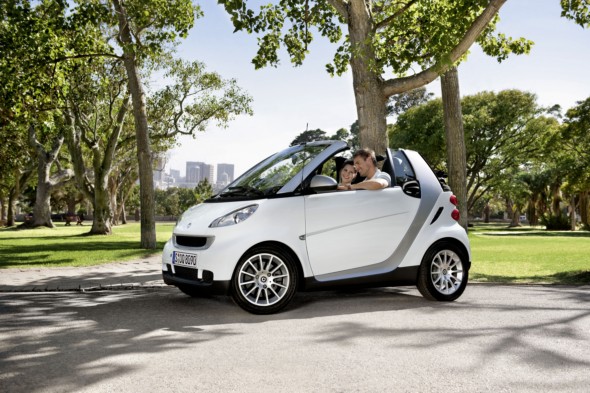 Sindelfingen – The smart fortwo cdi is maintaining its top position among the most environmentally friendly cars with a combustion engine. The smart fortwo cdi now emits just 86 g/km of CO2 – less than all its competitors.
A high level of environmental friendliness is an innate characteristic of the successful smart fortwo cult car. The diesel model – the smart fortwo cdi – always underlined this claim with carbon dioxide emissions of just 88 grams per kilometre, the lowest figure worldwide for cars with a combustion engine. Now the smart fortwo is setting a new record with emissions of just 86 g/km or consumption of 3.3 litres of diesel per 100 kilometres in the manual "softip" mode which means that it keeps its title of CO2 champion.
The smart engineers have been able to improve the smart fortwo cdi's fuel consumption and CO2 emissions in the course of continuous further development. The measures included an improvement in the vehicle's aerodynamics. A reduction in ride height by seven millimetres, for example, resulted in improved rolling resistance characteristics.
Marc Langenbrinck, Managing Director of the smart brand says: "We continue to work hard to make our smart models even more environmentally friendly. The smart fortwo cdi – the past and the present CO2 champion – is proof of this. And the next level of sustainable drives is ready to go: the smart fortwo electric drive has already been proving itself in everyday use in London for three years.
Series production of 1000 vehicles started in November 2009. From 2012 the dream of motoring with no local emissions will become a reality for everyone. Lots of people are talking about electric drive – but we already have it on the road. This confirms smart's role as a trendsetter – ten years ago as the first true city car and now among electric vehicles. With its fleet smart has an excellent position with regard to corporate average CO2 emissions.