Styling
A Japanese Bison from the Forest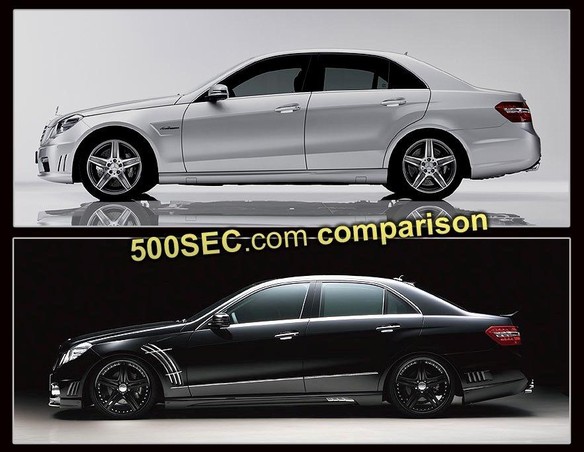 Wald's W212 E-class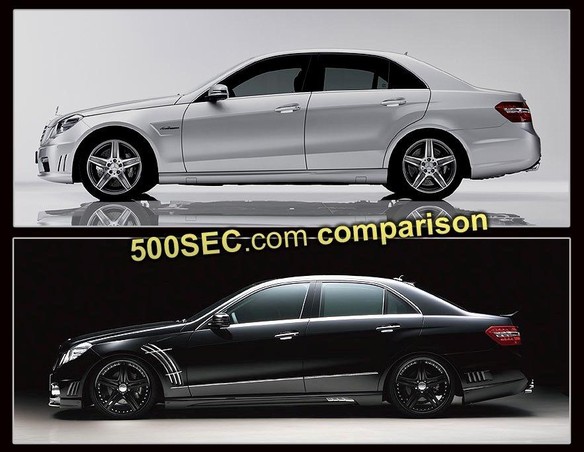 With the new Mercedes-Benz E-class W212 available for over a year now, tuners around the world have introduced their vision based on Mercedes' new upper middle-class sedan and stationcar.
The first to show are always German tuners such as Brabus and Lorinser and obviously AMG had a spoiler package available from the getgo. Now Japanese tuner Wald International (don't be fooled by the German word "Wald" which stands for forest, this is a 100% Japanese company) has introduced the "Mercedes-Benz W212 E-class Sports Line Black Bison Edition '09y".
[adsense]
A seriously long name for a car that looks seriously mean. The latter part of the name, the "Black Bison" part that is, forms a perfect description for the car.
Wald has turned the W212 E-class into a very aggressive looking car, far more aggressive looking than a factory fresh W212 or the AMG E63 even. The most interesting changes to the W212 E-class are the front bumper which has more aggressive lines and the LED-lights replaced by BMW-style angel eyes, the much bigger cooling vent behind the front wheel, the extra air vents on the side of the car in both front and rear bumper, the addition of a roof-spoiler (not very commonly seen on a sedan, though German tuner Lorinser has one available for virtually every Mercedes-Benz model) trunk spoiler.
The new rear bumper has a diffuser and quadruple exhaust with the exhausts placed on top of each other as seen quite common these days. The W212 Black Bison has also been lowered quite a bit and the rims are of a special 5-spoke design called "Mahora", available in 19-21" and in both a single as a multi-piece variant. The Wald W212 "Black Bison" is part of a whole range of "Black Bison" specials by Wald International, which include other Mercedes-Benz cars as well as cars of other exclusive brands.
By: Bram