Official
Sales milestone for Mercedes-Benz: 25 million passenger cars delivered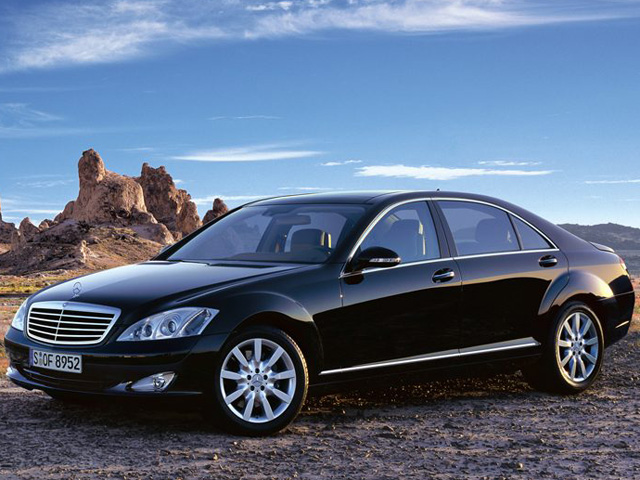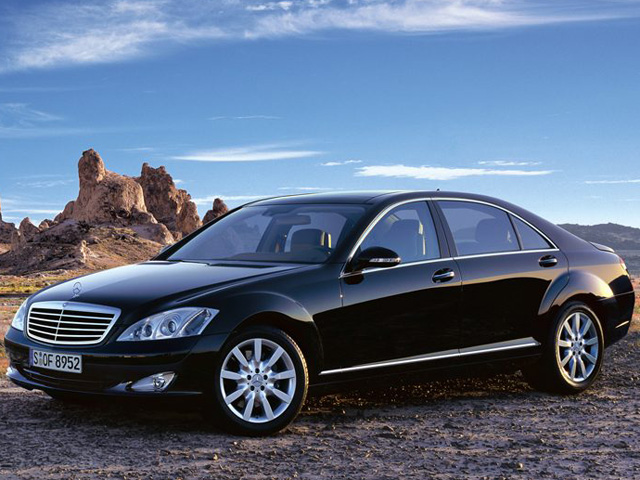 Positive sales development at Mercedes-Benz demonstrates the long-term success of the brand's product strategy
25-millionth vehicle handed over to the owner of a Munich taxi company at the Sindelfingen Customer Center
Stuttgart, Mercedes-Benz is celebrating an extraordinary anniversary: The brand has delivered 25 million passenger cars to customers worldwide since 1945. Dr. Klaus Maier, Executive Vice President Mercedes Car Group, responsible for Sales and Marketing: "The positive sales development at Mercedes-Benz during the last 60 years impressively demonstrates the long-term success of our product strategy. No other premium automaker boasts such an attractive portfolio so geared toward customer demands."
The milestone vehicle a new generation E-Class was handed over to the owner of a Munich taxi company at the Mercedes-Benz Customer Center in Sindelfingen. "The first postwar Mercedes-Benz passenger car rolled off the line here in Sindelfingen more than 60 years ago," said Dr. Eberhard Haller, Vice President and Manager of the DaimlerChrysler plant in Sindelfingen. "That vehicle marked the beginning of the ascent of Mercedes-Benz to become the world's most valuable and successful automobile brand. Today's handing over of the 25-millionth Mercedes-Benz is a special occasion that will further motivate both the staff in Sindelfingen and the entire Mercedes-Benz organization."
The cornerstone of the successful postwar history of Mercedes-Benz was laid in 1946 with the launch of the Mercedes 170 (W 136 Series). Since that time, more than 11.5 million customers from all over the world have chosen a Mercedes-Benz upper-range model. The current seventh generation of the E Class is also a great success: Some 1.1 million units have been sold since its market launch in 2002, making it the best-selling vehicle in its segment.
The S-Class symbolizes automotive luxury since its market launch in 1965. The flagship model from Mercedes-Benz dominates the competitive field in the luxury segment ever since. In particular, the S Class continues to demonstrate its outstanding role as a trendsetter for the entire auto industry when it comes to safety. The S-Class has recorded sales of more than four million sedans, coupes and roadsters since 1965, making it the undisputed top-selling automobile in the luxury segment.
The launch of the 190 Series the so-called Baby Benz in 1983 enabled Mercedes to successfully position the first mid-range premium vehicle, while also setting new technological standards in that segment. Today, the C-Class is the best-selling Mercedes-Benz model series and a key factor in guaranteeing the brand's success around the world. Some 6.9 million units of the C-Class family have been sold worldwide since 1983.
With the Mercedes-Benz M-Class, which has been built at the DaimlerChrysler plant in Tuscaloosa, Alabama, since 1997, Mercedes-Benz was able to successfully establish a premium vehicle in the sport utility segment as well. Demand for the M-Class exceeded all expectations from the very beginning, and production capacity in Tuscaloosa has been continually expanded as a result. The Alabama plant also produces the R Class since 2005 and the GL-Class since 2006. Together with the classic G Class off-roader, Mercedes-Benz now offers the most varied product program in the premium SUV segment. Mercedes-Benz has now sold more than one million SUVs worldwide.
The year 1997 also marked the production launch of the Mercedes-Benz A-Class with the aim of using a new vehicle concept to open up an additional market segment for the brand with the star. Innovations such as the still-unique sandwich concept, the standard-fitted Electronic Stability Program (ESP), and a new design and space concept continue to set standards for the compact class today. The A Class was already a million-seller in its first model cycle. The B-Class, which in 2005 became the second model series produced at DaimlerChrysler's Rastatt plant, has followed up on the success of the A Class, with more than 150,000 customers opting for the vehicle in the first 15 months after its market launch.