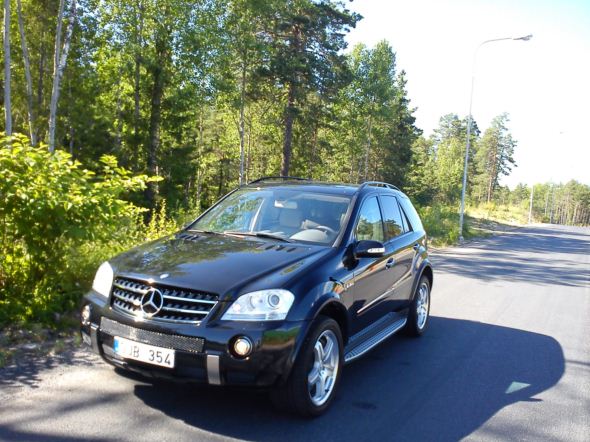 I got the chance to fraternize some with the ML63AMG the other day and I am almost convinced that i really need a SUV.
'
A SUV with a speedometer graded all the way up to 320km/h, WOW. Without limiter it really feels like this could be possible..
On the road it feels very sturdy even with the suspension set to comfort mode and by switching to sportmode you wanna go really fast.
But still, it is a large and heavy SUV not supposed to max out on the Nurburgring 🙂
Clean lines and a very posh and exclusive look.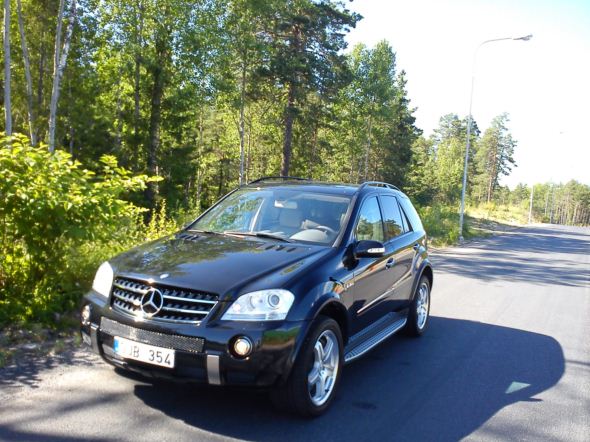 When driving the car It feels much smaller than it really is.
Torque on this car is amazing, no matter what rpm´s there is lots of power with a real grunt from the engine.
Four exhaustpipes feels right on this model.
I would go for much larger rims, 24″ would look nice, but thats just me.
Tinted rearwindows is an option.
Do you like this car? It has lots and lots of options and is in very good condition, only 52700 km´s.
You can own it for a very good price, contact Mercedes-Benz Akalla, Sweden