Mercedes-Benz and the all-wheel drive – a success story: comfort and driving dynamics attain a new level of perfection


Mercedes-Benz has consistently been expanding its all-wheel drive line-up, setting new trends in a rapidly growing market segment. Mercedes-Benz offers no fewer than 48 models with permanent all wheel drive in seven vehicle classes, fulfilling the wishes of drivers for effortless motoring in all weather conditions. The new flagship is the S-Class 4MATIC. Developed entirely in-house for the luxury saloon, this all-new drive system combines perfect traction, first-class ride comfort and impressive driving dynamics with good fuel economy. The new technology leader likewise carries on the tradition with its roots in the so-called Dernburg Wagen from 1907, one of the first Mercedes-Benz vehicles with all-wheel drive. The vehicle designed 100 years ago by Paul Daimler paved the way for all the all-wheel drive vehicles sporting the Mercedes star the Unimog, the G-Class, the first E-Class with 4MATIC, right through to the current model line-up with the new S-Class 4MATIC as its flagship.
The top model from Mercedes-Benz with the new 4MATIC all-wheel drive is aimed at drivers whose principal requirement is for a luxury saloon able to cope with all road conditions with absolute assurance. This need is met by the S-Class 4MATIC models, whose newly developed drive system features a planetary-type centre differential. The permanent, fixed power split between the front and rear wheels in a ratio of 45 to 55 percent guarantees assured and absolutely predictable handling on all road surfaces. An integrated multiplate clutch ensures additional traction and optimum directional stability as soon as the wheels show any sign of slipping. With the support of the ESP, ASR and 4ETS electronic driving safety systems, the S-Class 4MATIC offers a dynamic, comfortable and safer transport solution, even in adverse road conditions.
Trend-setting all-wheel drive system developed by Mercedes-Benz


The 4MATIC system's compact, light and friction-optimised design offers clear advantages over other systems with regard to weight, fuel consumption, comfort and passive safety. Depending on the engine type, the all-wheel drive technology results in an unrivalled low additional weight of just 66 or 70 kilograms. Mercedes-Benz will also be offering this trend-setting all-wheel drive technology in other passenger cars in the future. The new 4MATIC drive for the S-Class was developed independently by a team of specialists at the Mercedes Technology Center in Sindelfingen and in Stuttgart-Untertürkheim. The all-wheel drive components are produced in a coordinated production system comprising the Stuttgart-Untertürkheim, Esslingen-Hedelfingen and Esslingen-Mettingen major component plants.
Two powerful eight-cylinder models with 4MATIC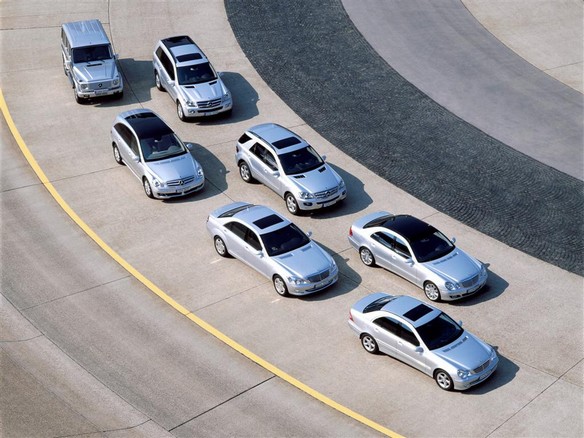 Assured performance of the highest order is guaranteed by the S 500 4MATIC and S 450 4MATIC eight-cylinder models. In the S 500 4MATIC, the advanced 5.5-litre V8 engine with four valves per cylinder, 285 kW/388 hp and 530 Newton metres of torque offers first-class performance: the new S 500 4MATIC accelerates from 0 to 100 km/h in 5.4 seconds and is therefore as fast as the rear-wheel-drive variant. Thanks to the optimised weight and friction characteristics of the all-wheel drive system, the additional fuel consumption is agreeably low. With figures of 12.1 to 12.3 litres per 100 kilometres (NEDC combined) compared with 11.7 to 11.9 litres per 100 km for the S 500 without all-wheel drive, it is clear that the new drive system is able to offer impressive savings.
The S 450 4MATIC is powered by a 4663-cc, eight-cylinder engine with four valves per cylinder which develops 250 kW/340 hp and 460 Newton metres of torque. Here, too, this V8 model with all-wheel drive accelerates as quickly as its rear-wheel-drive counterpart, attaining 100 km/h in 5.9 seconds. With NEDC combined fuel consumption of 11.6 to 11.8 litres per 100 kilometres, the additional fuel consumption as in the case of the S 500 4MATIC is only 0.4 litres.
A first for the S-Class with all-wheel drive and diesel engine


An even more economical choice is available in the form of the new S 320 CDI 4MATIC a model which marks a first for the S-Class by combining all-wheel drive with a diesel engine. The advanced V6 turbodiesel with common rail high-pressure injection develops 173 kW/235 hp and 540 Newton metres of torque, accelerating the saloon to 100 km/h in 7.8 seconds; the top speed is 245 km/h. With fuel consumption of between 8.7 and 8.9 litres of diesel per 100 kilometres, this model has a range of more than 1000 kilometres. Like the V8 petrol models, the S 320 CDI 4MATIC consumes just 0.4 litres more fuel than the equivalent model with a standard drive system.


On all S-Class 4MATIC models, power management is performed by the 7G-TRONIC automatic transmission with steering-column DIRECT SELECT gear selector and steering-wheel gearshift buttons. The V6 and V8 petrol-engined models are equipped as standard with the 7G-TRONIC Sport transmission, which is tuned for more direct, faster response in manual "M" driving mode.
Model range: three petrol engines and one diesel


The S 500 4MATIC, S 450 4MATIC and S 320 CDI 4MATIC are available in short and long wheelbase versions and already on sale in Mercedes-Benz sales and service outlets and authorised dealerships, to be followed by the S 350 4MATIC with a 200-kW/272-hp V6 petrol engine in mid-2007.
Great diversity: 48 all-wheel drive models from Mercedes-Benz


The extended choice of all-wheel drive vehicles from Mercedes-Benz now comprises seven model series and impresses with its great diversity: it starts with the C-Class and E-Class, both of which are available with 4MATIC in Saloon and Estate form, and includes the new S-Class and the R-Class touring SUV, both of which are available in two body variants. Furthermore, the Stuttgart-based car manufacturer offers the GL-Class and M-Class off-roaders. The G-Class, the classic among cross-country vehicles included in the line-up since 1979, adds another dimension to the portfolio. In total, therefore, Mercedes-Benz offers no less than 48 all-wheel drive models.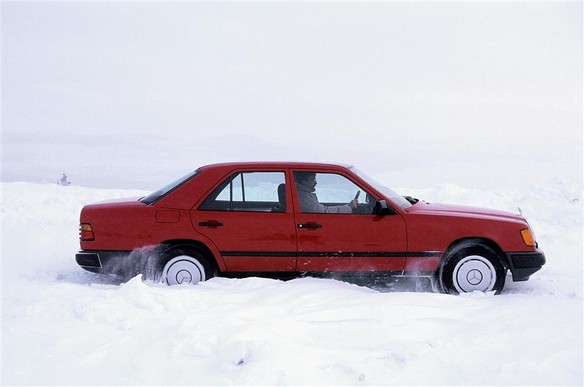 This product initiative reflects the considerable emphasis which Mercedes-Benz is placing on the market for all-wheel drive passenger cars and off-roaders a market characterised by a distinct year-on-year growth trend. A look at the S-Class segment also makes this clear: in the German and European market, the share of all-wheel drive models increased from six percent in 2002 to nine percent in 2005. Worldwide sales of the S-Class 4MATIC predecessor model, which was introduced in 2002, amounted to almost 29,000 vehicles in just under three years.


In 2005, the all-wheel drive S-Class models had a worldwide share of about 18 percent of the total sales volume of this model series. Overall, Mercedes-Benz has sold more than 1.3 million passenger cars and cross-country vehicles with permanent all-wheel drive since 1979.