Official
Attractive wheels for the summer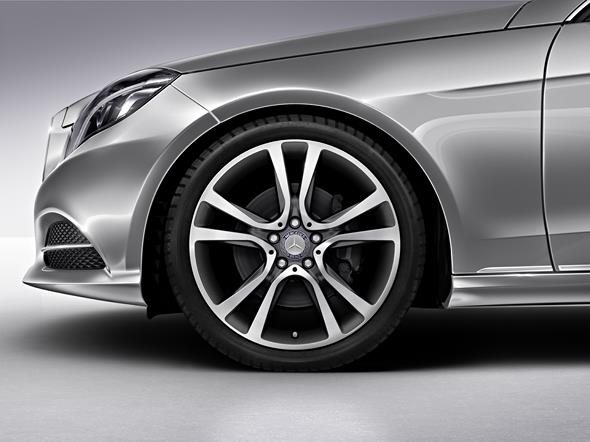 Stuttgart.  When winter slowly draws to a close and temperatures above 10 degrees Celsius are to be expected on a lasting basis, it is time to switch to summer tyres.
This is also just the time to upgrade your car with a set of attractive light-alloy wheels. Mercedes-Benz Accessories is now presenting various new wheels, several in sporty 19-inch size and featuring a high-sheen finish, for numerous current model series.
High-sheen light-alloy wheels derive their additional appeal from the interesting contrast between the apparently bare metal surface and the painted areas. They lend the vehicle a yet more exclusive appearance and are considered by the designers at Mercedes-Benz to be more than just a passing fad.
Apart from improving a vehicle's appearance, Mercedes-Benz light-alloy wheels also offer the utmost in safety. All wheels are designed precisely for the vehicle concerned in terms of stress, strain and dimensions.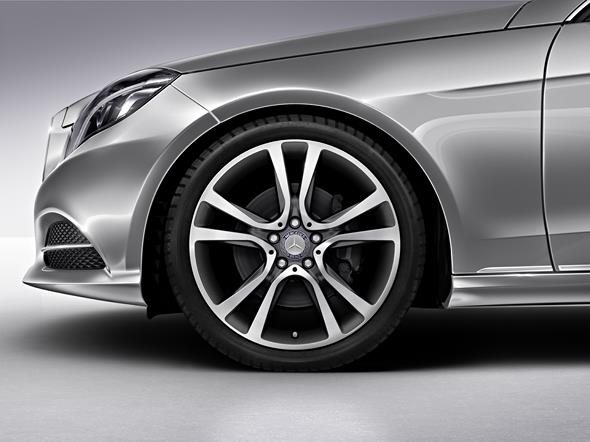 The light-alloy wheels are required to undergo a comprehensive development and testing programme before they are considered fit for purpose. In the course of this programme, each wheel design has to pass a diverse range of rigorous tests in accordance with strict Mercedes-Benz guidelines, all of which go beyond the statutory requirements.
Special test methods are applied here to simulate the challenges encountered in real-life road traffic, for example, and the materials are examined using state-of-the-art x-ray systems. High-sheen wheels additionally undergo tests involving subjection to highly corrosive salt spray or a 28-day alternating climate programme, for example.
Only after passing all these tests do the wheels earn their place in the Mercedes-Benz genuine light-alloy wheels range.
A brief selection of new Mercedes-Benz light-alloy wheels:
The online Accessories Configurator at www.mercedes-benz.de can be used to find the appropriate wheels and the right tyre sizes for virtually every Mercedes-Benz.
All Mercedes-Benz sales partners are also pleased to assist you in finding the tyre that is best suited to each specific Mercedes-Benz model. The ideal combinations have been ascertained in strict tests together with leading tyre manufacturers. The better wheels and tyres are matched, the better the rolling and wear characteristics will be.
The light-alloy wheels and matching tyres are available from Mercedes-Benz partners.
Tips on handling and looking after wheels
The manner in which wheels are handled has a major influence on their value retention and the safety of the vehicle. Useful tips:
Clean the winter wheels thoroughly after changing in the spring, regardless of whether steel or light-alloy wheels are fitted.
Do not use aggressive cleaners. Products recommended by Mercedes-Benz are gentle agents which will clean the wheels effectively.
Do not clean with sharp or rough sponges.
Observe the specified wheel tightening torques. Wheel bolts which are too tight or too loose will damage the wheel in the long term.
Do not oil or grease wheel bolts, as at the specified tightening torque this will result in excessive prestressing, which may cause damage to both wheels and bolts.
Use genuine Mercedes-Benz wheel bolts only.
Check the wheels after they have taken heavy knocks, e.g. when driving through deep potholes. If deformation is visible, be sure to have the damage checked at a dealership.
Fit only the size of tyre approved for the wheel.
When carrying high payloads and/or towing a trailer, adjust the tyre pressure accordingly and be sure to observe the permissible wheel loads.