DTM
DTM: Bruno Spengler second and new overall leader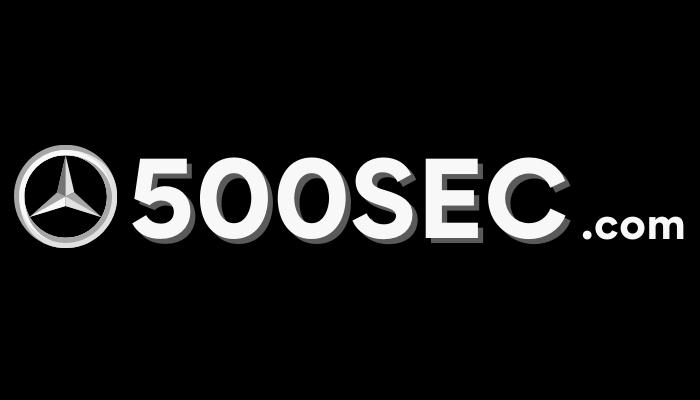 Bruno Spengler (Mercedes-Benz Bank AMG C-Class) finished the 2010 DTM's second round at Valencia, Spain in second place and was the best Mercedes driver. After 45 laps (180.225 kms), Bruno crossed the line third, 3.547sec behind winner Mattias Ekström (Audi); however, after the stewards of the meeting excluded Martin Tomczyk (Audi) from the race, he moved up one position.
Paul Di Resta (AMG Mercedes C-Class) ended up fifth and Gary Paffett (Salzgitter AMG Mercedes C-Class), the winner of the season opener at Hockenheim four weeks ago finished sevenhth.
Spengler, second at Hockenheim, achieved his second consecutive podium finish and took the overall lead with 16 points. Ekström is second on 13 points and Paffett third with 12 points.
Jamie Green (Junge Sterne AMG Mercedes C-Class) came home ninth ahead of Susie Stoddart (TV Spielfilm AMG Mercedes C-Class), Maro Engel (GQ AMG Mercedes C-Class) and CongFu Cheng (stern AMG Mercedes C-Class).
Former Formula One drivers David Coulthard (Deutsche Post AMG Mercedes C-Class) and Ralf Schumacher (Laureus AMG Mercedes C-Class) retired; David on lap 38 from 14th place with a broken gear shift control and Ralf on lap 24 from 14th position due to misfire as the consequence of an electronic engine control failure.
A total of 21,000 spectators attended the DTM's racing premiere at the Circuit Ricardo Tormo during the weekend.
The start: Starting second on the grid, Bruno Spengler was second at the first corner. Paul Di Resta improved from fifth to fourth whilst Gary Paffett, fourth in qualifying, dropped to eighth place following a coming-together with Alexandre Prémat (Audi). Maro Engel was pushed into a spin and was 17th at the end of the field after the opening lap.

Lap 11: Gary Paffett (ninth) came into the pits for his first routine halt. Bruno Spengler (fourth) and Maro Engel (15th) followed one lap later.

Lap 14: Paul Di Resta (first) pitted and so did David Coulthard (ninth) and CongFu Cheng (13th).

Lap 15: Ralf Schumacher (fith) and Susie Stoddart (sixth) completed their respective first stops.

Lap 19: Second pit stop by Maro Engel (17th).

Lap 21: Gary Paffett (11th) pitted for the second time.

Lap 24: Bruno Spengler (fourth) came into the pits for his second stop, followed by David Coulthard (12th). Ralf Schumacher was 14th when he retired in the pits due to misfire. One lap later, Paul Di Resta (sixth) and Susie Stoddart (10th) completed their second stops.

Lap 26: Jamie Green (second) pitted for the first time.

Lap 29: Second pit stop by CongFu Cheng (13th).

Lap 35: Jamie Green (first) is the last driver with a routine pit stop.

Lap 36: After the second round of pit stops, Bruno Spengler was the best C-Class driver in fourth place.

Lap 38: David Coulthard had improved to 12th place when he had to pit with a broken gear shift control.

Finish (lap 45): Bruno Spengler took the chequered flag third; Paul Di Resta ended up sixth and Gary Paffett eighth. After Martin Tomczyk was excluded, they all moved up one position respectively.

Bruno Spengler (Mercedes-Benz Bank AMG C-Class) second: "The track was very slippery and the conditions had changed completely after this morning's warm-up. Ekström was faster here today, after we had dominated in Hockenheim, but that's what happens in the DTM. I am happy to take the overall lead and of course I would like to say this again after another eight races. I will now focus on the next race at the Lausitzring in two weeks."

Paul Di Resta (AMG Mercedes C-Class) fifth: "My start was very good; however, I struggled with the balance of my car and had a lot of oversteer."

Gary Paffett (Salzgitter AMG Mercedes C-Class) seventh: "I lacked speed and downforce from the very beginning. Then I was hit hard four or five times and my car was damaged. All in all a difficult race for me, but at least I scored two points."

Jamie Green (Junge Sterne AMG Mercedes C-Class) ninth: "After the start I got stuck in traffic and lost time. When I had a clear track, I was faster, but it was already too late to improve."

Susie Stoddart (TV-Spielfilm AMG Mercedes C-Class) 10th: "10th place is not so bad. In the beginning, I was following David and hoping for a chance to pass him, but he was too fast for me."

Maro Engel (GQ AMG Mercedes C-Class) 11th: "On the first lap I was pushed into a spin, my engine stalled and when I continued I was 20sec behind the field. That was it."

CongFu Cheng (stern AMG Mercedes C-Class) 12th: "After a good start I had problems with my first set of tyres, which disappeared after my first pit stop. Then I had a coming-together, my car was damaged and I was not able to improve."

David Coulthard (Deutsche Post AMG Mercedes C-Class) retired: "I started very well and gained a few positions; however, afterwards I was pushed wide and lost again same places. My race was pretty uneventful until on lap 38, when I retired due to a broken gear shift control."

Ralf Schumacher (Laureus AMG Mercedes C-Class) retired: "When the misfire began the team told me to try and continue, but the problem became worse and I lost more and more speed – it just didn't make sense."

Norbert Haug, Vice President Mercedes-Benz Motorsport: "A race with little excitement, in which we were not able to produce the speed of the two previous days and thus contributed our part to the lack of thrill. Bruno Spengler is the overall leader and we are also first in the team ranking. Some incidents looked a bit strange to me and were completely unnecessary – this has to change in the future. We now look forward to the next race at the Lausitzring and I hope that there we will present speed good enough for winning during three days."