Mercedes C207 E-Class coupe 2010-
E-Class coupe 2010 spells power at its best
This latest model Mercedes-Benz W212: Model 2010 Blue Efficiency E 200 CGI sold as a sedan usurped the previous W211 model and is considered as the ninth-generation executive-size cars. Owing to its size and durability, the E-Class also serve as taxis in Europe. C207 is the chassis code for the 2010 E-Class model, which replaced the CLK-class coupe and cabriolet.
The design of this latest model draws inspiration from the term 'Fascination' to mean a new direction in terms of sustainability coupled with a sensual appeal, taking care of comfort and driving pleasure. This new E-class embodies qualities hitherto unknown viz. increased standards in safety technologies noting driver fatigue levels, emitting lane-trespassing beeps and cognisance of traffic-signs.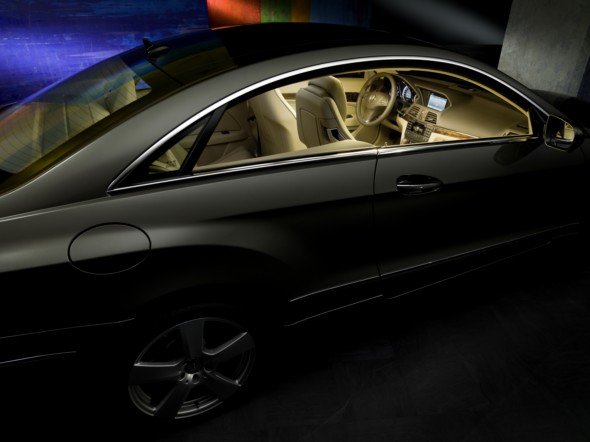 The "Direct Control" adaptive suspension aimed to improve performance, dynamic seats in multi-color that mould into different shapes taking care of passenger comforts in corners, and the movable radiator louvers increase efficiency by improving the vehicle's aerodynamics. Features lending safety and convenience are the ESP – Electronic Stability Programme, airbags, and automated climate controls.
As one can see that, the C207 E-Class Coupe comprises up to 60% of the mechanical components of the W212 sedan and hence in turn has the same new and standard features of the sedan. These vehicles are fitted with steel and aramid fibre (Kevlar) armour and the window glasses are bulletproof.
The run-flat tyres are slated to run at a top speed of 240 kilometres per hour and at 80 kilometres per hour when deflated. Other features include a special Level II version of the Airmatic air suspension system, alarm systems for emergencies, intercom and under body armour.
The Blue efficiency sedan is a fuel-injected car with urea injections and the 7G-TRONIC transmission. The E-Class Coupe was awarded the "best-looking car in the world" by the AUTOBILD Magazine. This car was unveiled at the 2009 Geneva Motor Show and went on sale in the US in 2010.