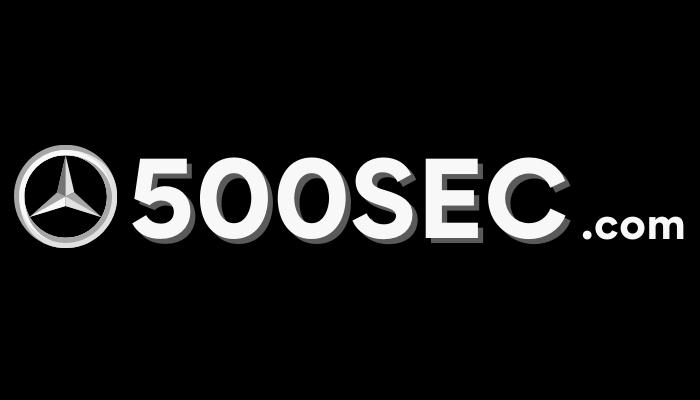 E-Class and SLS AMG win the Auto Trophy 2009
Stuttgart – Readers of the magazine "Auto Zeitung" have voted the new Mercedes-Benz E-Class the best saloon in the luxury class, while first place for best super sports car was also taken by the new "Gullwing" Mercedes-Benz SLS AMG, resulting in both cars receiving the prestigious "Auto Trophy". The top-class awards were presented to Dr. Dieter Zetsche, Chairman of the Board of Daimler AG and Head of Mercedes-Benz Cars, and to Dr. Joachim Schmidt, Executive Vice President Mercedes-Benz Cars Sales and Marketing, at a ceremony held last night in Berlin.
This marked the 22nd occasion on which "Auto Zeitung" opened up annual voting for the best cars of the year. No fewer than 104,442 readers cast their votes, carrying the new Mercedes-Benz E-Class to victory as the best car of the year in the luxury class. As the global leader in this segment, Mercedes-Benz easily fended off its 19 competitors.
Since its market premiere in spring 2009, the new E-Class has successfully made a name for itself with its dynamic design, setting new standards in terms of safety, comfort, environmental compatibility and economy. Contributing to this success is a new generation of engines which operate at previously unattained levels of efficiency. The E 250 CDI, for example, is equipped with a 150 kW (204 hp) engine generating 500 Nm of torque, which is 25 percent greater than the previous V6 diesel engine. At the same time, it consumes around 23 percent less fuel – only 5.3 liters per 100 kilometers (NEDC combined cycle), which corresponds to 139 grams of CO2 per kilometer. In addition to superior comfort on long journeys, the new E-Class also provides a unique combination of driver assistance systems including drowsiness detection, Adaptive Highbeam Assist and adaptive cruise control with automatic emergency braking, which is activated if an acute risk of an accident is detected. These same E-Class features are also available on the luxury-class saloon's other family members – the E-Class Coupé and the E‑Class Estate, which has just been launched in its third body variant.


When it came to selecting the best super sports car, the new Mercedes-Benz SLS AMG emerged significantly ahead of its 18 competitors to take first place. In doing so, the youngest member of the Mercedes-Benz sports car family has now already secured its second first place thanks to reader votes after receiving the Golden Steering Wheel Award. Its exciting design featuring the gullwing doors evokes memories of the legendary 300 SL sports car from the 1950's. The new super sports car also dazzles with its exquisite technology which includes such highlights as: aluminium spaceframe body shell, AMG 6.3-litre V8 front mid engine with dry sump lubrication as well as a maximum power of 420 kW (571 PS) and 650 Nm of torque, seven-speed double-clutch transmission in a transaxle arrangement and a sports suspension with aluminium double-wishbone axles. This high-tech combination helps to guarantee the highest level of driving dynamics. The Gullwing accelerates to 100 km/h in 3.8 seconds and has a top speed of 317 km/h. Combined fuel consumption is 13.2 litres per 100 kilometres (all figures are provisional).
Traditionally Mercedes-Benz vehicles always figure prominently in voting for the best cars in their age-group. In 2008 the Mercedes GLK was awarded the "Auto Trophy", while the year before this both the Mercedes-Benz R-Class and the S-Class came away with top honours.