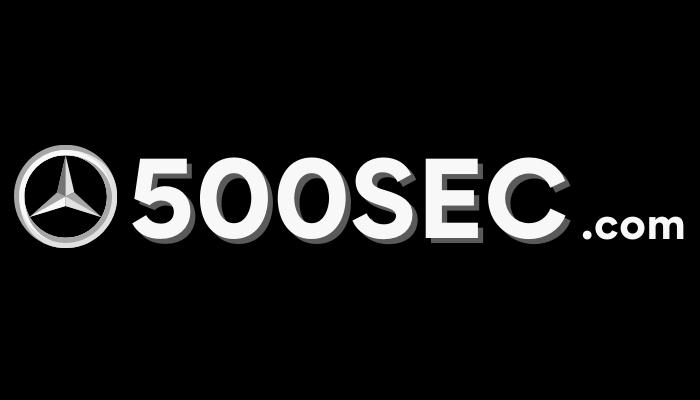 Dr. Joachim Schmidt: "We will continue this positive trend, and we expect sales in the fourth quarter to be above last year's level."

Record sales in China – Schmidt: "We expect Mercedes-Benz Cars to increase its sales in China by more than 50 percent in full-year 2009."

Mercedes-Benz USA posts best monthly result since the beginning of the year, with sales up by 21 percent in October

E- and S-Class sedans maintain market leadership
Stuttgart – In October, global sales were up at Mercedes-Benz for the first time this year. Mercedes-Benz was able to increase sales significantly in October by seven percent to 88,400 units (October 2008: 82,500. The smart brand sold 9,300 (October 2008: 11,300) units (minus 18 percent). With the delivery of 97,700 passenger cars (October 2008: 93,800), total sales at Mercedes-Benz Cars increased by four percent. The October sales increase was due to the E-Class and the new generation of the S-Class as well as to high growth rates in many regions such as North America and Asia/Pacific. Sales of Mercedes-Benz vehicles were also above last year's level in Western Europe.
"We will continue this positive trend in the coming months, and we expect sales in the fourth quarter to be above the level of the same period of last year," said Dr. Joachim Schmidt, Head of Sales and Marketing, Mercedes-Benz Cars. Contributing to this development will be the new E-Class and the new generation S-Class, as well as the ongoing strong growth rates in the Asia/Pacific region, particularly in China. By the end of September, Mercedes-Benz had already sold more vehicles in China than in all of last year. Says Schmidt: "Mercedes-Benz Cars will continue to grow at a dynamic rate in China, and we expect the increase for 2009 as a whole to amount to more than 50 percent."
In October Mercedes-Benz once again set a sales record in China, with sales rising by 78 percent to 6,600 units (October 2008: 3,700). As a result, since the start of the year, Mercedes-Benz has been the fastest-growing premium brand in China. In October, Mercedes-Benz Cars also delivered more vehicles than ever before to the Asia/Pacific region as a whole, handing over 14,100 passenger vehicles to customers (October 2008: 10,500) for an increase of 34 percent. High growth rates were also posted in October in Australia (up 22 percent) and South Korea (up 63 percent).
In the United States, October was the best month of the year so far for Mercedes-Benz. Sales bucked the general market trend, rising by 21 percentto 18,200 units (October 2008: 15,000). This was the first time this year that sales were substantially higher than in 2008, and ensured that Mercedes-Benz remains the strongest German premium brand in the U.S. Contributing factors here included the E-Class, deliveries of which tripled to 6,100 units, and the GLK, which was once again the best-selling vehicle in its class in October, with deliveries of 1,800 units. Meanwhile, Mercedes-Benz posted another sales record in Canada in October, increasing customer deliveries by 28 percent to 2,200 passenger vehicles (October 2008: 1,700).
In the Western Europe region (not including Germany), Mercedes-Benz increased its sales by seven percent in October, thanks in particular to the high increases for the new E-Class. The brand enjoyed strong growth amounting to 55 percent in the UK, with a total of 5,800 units sold.
Sales of new E-Class continued to develop positively in the past month, with worldwide deliveries doubling in October to 17,100 units. Double-digit sales increases were registered in almost all markets. That made it once again the clear market leader in its segment. The company expects the launch of the new station wagon, which can be seen at dealerships starting on November 21, to give an additional positive boost to the E-Class family.
The new generation of the S-Class also got off to a successful start. Worldwide sales of the S-Class sedan were slightly above the previous year's level. Since the beginning of this year, the sedan has been the best-selling sedan in its segment. In China, which is now the biggest market for the S-Class, 1,100 luxury sedans were delivered to customers in October alone, which represents an increase of 12 percent. The sedan also sold very well in Germany, with an increase of 42 percent, and in Japan, where October sales increased by 13 percent. Mercedes-Benz sold 15,100 units of its SUVs worldwide (2008: 14,800), with an increase of two percent. The GLK, which was especially popular, enjoyed mainly double-digit growth rates in the Western European markets.
Overview of Sales by Mercedes-Benz Cars
| | | | | |
| --- | --- | --- | --- | --- |
|   | October 2009 | % change | Jan.- Oct. 2009 | % change |
| Mercedes-Benz | 88,400 | +7.2 | 826,000 | -14.0 |
| smart* | 9,300 | -17.9 | 97,300 | -14.2 |
|   |   |   |   |   |
| Mercedes-Benz Cars | 97,700 | +4.1 | 923,300 | -14.0 |
| Western Europe | 55,400 | -2.3 | 534,300 | -15.6 |
| – of which Germany | 26,500 | -7.2 | 247,800 | -12.3 |
| NAFTA | 21,600 | +10.1 | 193,600 | -18.9 |
| – of which U.S. | 18,900 | +9.4 | 166,700 | -21.6 |
| Asia/Pacific | 14,100 | +34.0 | 130,600 | +3.2 |
| – of which Japan | 1,600 | -7.0 | 23.200 | -27.7 |
| – of which China (incl. Hong Kong) | 6,800 | +83.6 | 53,300 | +47.9 |
* smart brand sales include the smart roadster and the smart forfour