Official
Mercedes-Benz Vans to Deliver 700 Sprinters to the UK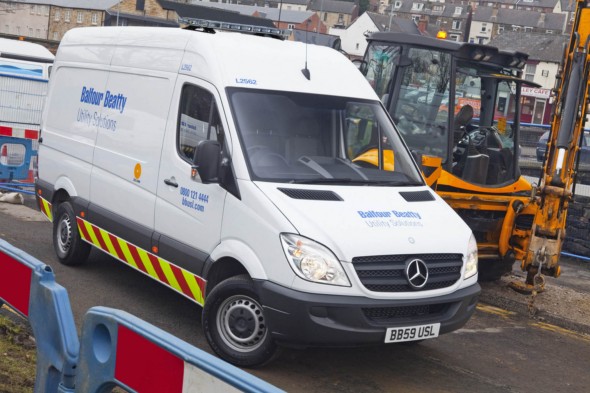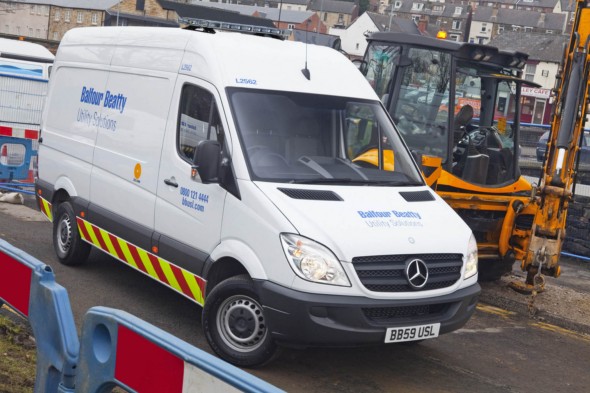 British construction firm relies on high safety standards of Mercedes-Benz commercial vehicles
Stuttgart/Milton Keynes – The year has gotten off to a good start for Mercedes-Benz Vans, which has received a major order from Balfour Beatty Utility Solutions (BBUS) for 700 Mercedes-Benz Sprinters. BBUS has its headquarters in Sheffield, offers solutions for energy- and water-providers and is part of Balfour Beatty, one of the largest construction firms in the UK and more than 30,000 employees worldwide.
Delivery of the Mercedes-Benz Sprinters is set to begin in May 2010. The new fleet of vans is an important part of Balfour Beatty's company-wide Zero Harm initiative, with which it wants to achieve a maximum level of occupational safety for all its employees by 2012. To this end, the company is also replacing its fleet of vehicles. The new vans will be used exclusively in the UK.
One of the main reasons why BBUS is modernizing its fleet with Mercedes-Benz Sprinters is that the vehicles have a very high safety standard. "For years now, we've been working on steadily reducing the number of traffic accidents among our drivers, focusing particularly on driver training programs and schooling," says Brent Mitchell, Head of Support Services at BBUS.
"Our partnership with Mercedes-Benz will bring us an important step forward in improving driver safety. The fact that the Sprinter is without doubt the safest van in its class was its crucial selling point."
This major order consists primarily of Sprinter 313 CDI panel vans of 3.5 tons GVW. Mercedes-Benz will also deliver Sprinter chassis with various bodies, as well as a number of five-ton variants. All the vehicles are equipped as standard with the latest version of the ESP stability program, which determines the weight and position of the freight and optimally adjusts the controlled braking operations.
The Sprinters are also equipped as standard with adaptive brake lights that flash rapidly during emergency braking. This provides an additional warning signal to following motorists and can therefore help reduce the number of rear-end collisions. Balfour Beatty has decided to equip all 700 of the Sprinters with front passenger airbags and a seatbelt warning system. In addition, all of the vehicles will feature clean, Euro 5-compatible engines.