NEWS
Record number of visitors at market introduction in France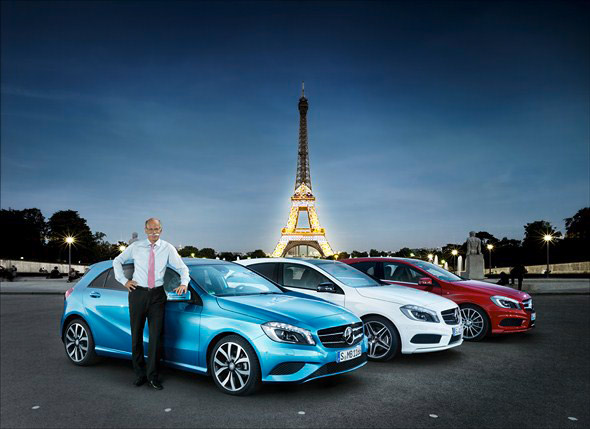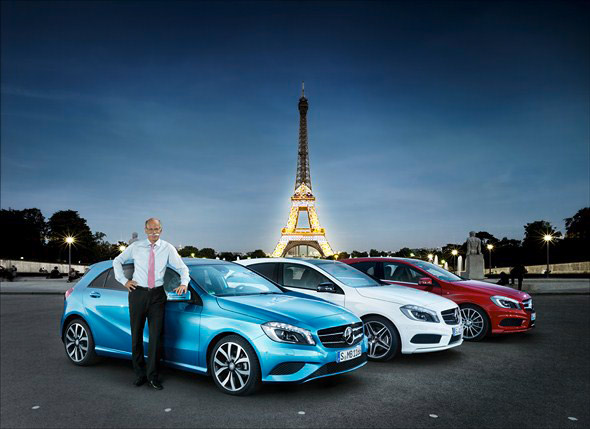 New A-Class wins the heart of the French
Paris. At this year's Mondial de l'Automobile, Mercedes-Benz is presenting its new A-Class before a public of millions. From this premiere in France at this most-visited automotive fair in the world – in 2010 around 1.26 million tickets were sold – the Stuttgart-based automaker expects additional impulses for its new compact model.
Its start in the Grande Nation was already an auspicious one: over 60,000 people flocked to the showrooms of the French Mercedes dealers, who were able to register new record numbers of visitors all around the country.
The new A-Class has elicited an extraordinary customer response in all the markets where it has been introduced thus far. "Our new A-Class is enjoying the most successful market introduction ever at Mercedes-Benz – and that, despite the fact that it has not even started in the high-volume markets outside Europe yet", according to Dr Dieter Zetsche, Chairman of the Board at Daimler AG and Head of Mercedes‑Benz Cars.
"With the new A-Class a highly attractive premium compact car is being launched in a market traditionally dominated by small and compact models", says Till Conrad, President of Mercedes-Benz France. "The feedback from the market is fantastic, and we can foresee a high capture rate. Premieres at the dealerships show us that over 50 percent of the potential customers come from other brands."
The new A-Class is of an exceptionally emotive design and very dynamic, with engines ranging in output from 80 kW (109 hp) to 155 kW (211 hp), it is highly efficient, with emission figures from 98 g CO2/km and the best-in-class drag coefficient Cd of 0.27, apart from boasting exemplary safety levels.
Among other things, it features the COLLISION PREVENTION ASSIST radar-based assistance system as standard. The petrol engines and the top-level diesel power unit already today comply with the EURO 6 exhaust standard, setting the benchmark for vehicle exhaust gas purification.