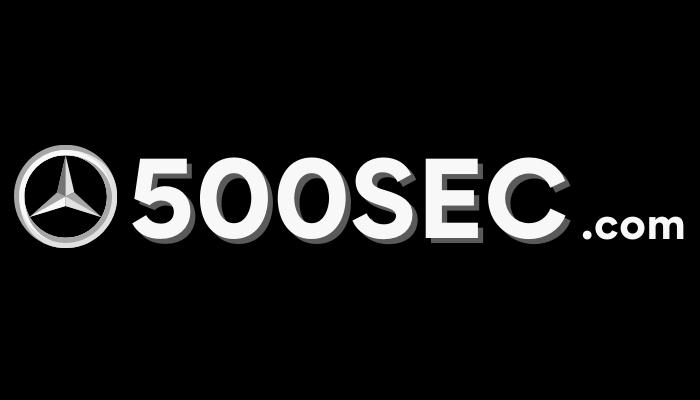 Mercedes-Benz Posts Strong Sales Growth in November
Dr. Joachim Schmidt: "We continued our positive development in November and once again significantly increased sales worldwide."

Growth in all BRIC countries, particularly in China and Brazil

Mercedes-Benz is the strongest premium brand in the U.S.; sales up 19 percent

Mercedes-Benz E-Class estate expected to generate additional sales momentum

E-Class and S-Class sedan best-selling vehicles in their segments
Stuttgart – Mercedes-Benz posted a strong increase in sales in November, and was the premium brand achieving the highest growth rate worldwide. Last month, 88,600 vehicles were delivered to customers, a 19 percent increase (November 2008: 74,400). The Mercedes-Benz Cars division as a whole posted a 16 percent sales increase in November, to 98,400 units (November 2008: 84,500). The rise in sales last month was a result of double-digit increases for the E-Class and new-generation S-Class, plus strong sales growth in many regions such as Western Europe, North America, Asia/Pacific, and the BRIC nations.
"As expected, in November we built on October's positive development and once again significantly increased sales worldwide," says Dr. Joachim Schmidt, Executive Vice President Sales and Marketing Mercedes-Benz Cars. "In many markets, we further expanded our position and gained additional market shares." The company expects sales for the fourth quarter as a whole to be significantly higher than in the prior year, mainly thanks to the new E-Class and the new-generation S-Class. "Additional sales momentum will be generated over the next few weeks by the new E-Class estate, which reached the dealerships on November 21 and has been a big hit with customers," Schmidt added.
Turning to individual markets, Mercedes-Benz once again posted record sales in China, which is the fourth-largest market for the brand's vehicles. A total of 8,700 passenger cars were delivered in China last month, nearly three times the number sold in November 2008. Mercedes-Benz has grown faster than any other premium brand in China. Mercedes-Benz also delivered more vehicles than ever before in the Asia/Pacific region as a whole last month. In fact, it nearly doubled its result compared with November 2008 by selling 17,300 units. A record number of deliveries were recorded by the brand in Australia as well, where sales of 1,700 units represented an increase of 66 percent (November 2008: 1,000 units).
Sales of Mercedes-Benz vehicles were up 81 percent in the Brazilian growth market and 25 percent in India. The brand increased its sales in Russia by three percent last month, mainly due to the new E-Class, whose sales more than doubled, and the double-digit sales growth recorded for the S-Class.
Deliveries in the U.S. bucked the market trend, and increased significantly by 19 percent to 16,800 units (November 2008: 14,100). Mercedes-Benz thus maintained its position as the strongest German premium brand on the U.S. market. Growth in the U.S. was driven primarily by the new E-Class, sales of which doubled to 4,800 units, as well as by the new-generation S-Class, whose sales increased significantly (plus12 percent). The GLK remains the most vehicle in its class ahead of the premium competitors with 1,700 vehicles sold in November. Meanwhile, Mercedes-Benz posted another sales record in Canada in November, increasing deliveries by 26 percent to 2,100 passenger vehicles (November 2008: 1,600).
Sales of Mercedes-Benz vehicles on the brand's home German market in November totaled 22,800 units, an increase of three percent (November 2008: 22,100). Positive sales developments in Germany were achieved with the E-Class sedan, deliveries of which doubled in November compared to the prior year, as well as with the C-Class sedan (plus 10 percent) and the A-Class (plus 19 percent). Mercedes-Benz increased deliveries in Western Europe (excluding Germany) by 12 percent in November, and was able to gain additional market share in many countries. Sales in the UK doubled to 6,200 passenger cars, while in France they were up by two percent, in Belgium by 18 percent, and in Sweden by 20 percent.
The new E-Class continued to perform well in November. In fact, the sedan maintained its market leadership through a doubling of worldwide deliveries to 15,700 units. Here, double-digit growth was recorded in nearly all markets. The new-generation S-Class also recorded strong growth in November, with worldwide deliveries increasing by 35 percent to 5,500 units. The new S-Class was the best-selling sedan in its segment. Particularly high growth rates for the model were recorded in China, where the number of vehicles sold tripled to 2,000. Sales of the new S-Class were also up in Western Europe (plus 22 percent) and Russia (plus 16 percent) last month.
The C-Class sedan recorded a six percent increase in deliveries last month, to 18,200 units (November 2008: 17,300), thus maintaining its position as the market leader in its segment since the beginning of the year. Worldwide sales of Mercedes-Benz SUVs rose in November, by 12 percent to 15,700 units (November 2008: 14,000). Very popular among customers is the GLK, which posted double-digit sales growth in many Western European markets in November. Worldwide deliveries of the A- and B-Class rose seven percent last month, to 18,500 units (November 2008: 17,300). This was largely due to the high rates of growth posted in many Western European markets and the successful launch of the B-Class in China in January 2009.
The smart brand sold 9,800 vehicles worldwide last month and succeeded in stabilize its sales (November 2008: 10,100 vehicles, minus four percent).The sales result for smart was largely due to growth in Germany (+20 percent), the UK (+ 30 percent), and Italy (+17 percent), as well as positive developments in China and Brazil.
Overview of Sales by Mercedes-Benz Cars
| | | | | |
| --- | --- | --- | --- | --- |
| | November 2009 | % change | Jan.-November 2009 | % change |
| Mercedes-Benz | 88,600 | +19.1 | 914,700 | -11.6 |
| smart* | 9,800 | -3.8 | 107,000 | -13.4 |
| | | | | |
| Mercedes-Benz Cars | 98,400 | +16.4 | 1,021,700 | -11.8 |
| Western Europe | 54,100 | +7.3 | 588,400 | -13.9 |
| – of which Germany | 25,500 | +4.4 | 273,300 | -10.9 |
| NAFTA | 20,100 | +11.2 | 213,800 | -16.8 |
| – of which U.S. | 17,400 | +9.1 | 184,100 | -19.5 |
| Asia/Pacific | 17,600 | +81.9 | 148,200 | +8.8 |
| – of which Japan | 2,000 | -3.2 | 25,200 | -26.2 |
| – of which China (incl. Hong Kong) | 8,900 | +210.2 | 62,200 | +59.8 |
* smart brand sales include the smart roadster and the smart forfour