Cla-class
Update for a designer gem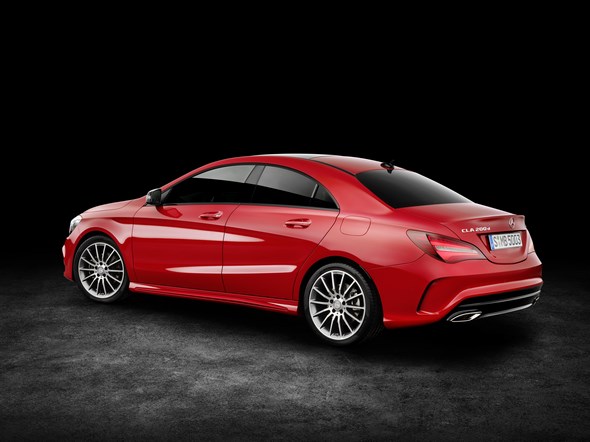 The sporty, expressive design of the CLA and CLA Shooting Brake is now being honed still further in a facelift involving new bumpers, a diamond radiator grille in black as standard and new light-alloy wheels.
The interior also benefits from numerous enhancements, among them new seat covers and trim parts, as well as chrome-plated controls.
Continue reading about The new Mercedes-Benz CLA and CLA Shooting Brake
PeterH on April 28th, 2016
Fresh styling for the style rebel
Stuttgart.  Their sporty proportions and powerful, dynamic design idiom characterised by sensuously rounded contours make the CLA Coupé and CLA Shooting Brake quite unmistakable.
In undertaking the facelift modifications, the Mercedes-Benz designers have subtly honed the distinctive look of both models and upgraded the interior.
Continue reading about Available to order now: Mercedes-Benz CLA Coupé and Shooting Brake
PeterH on September 11th, 2015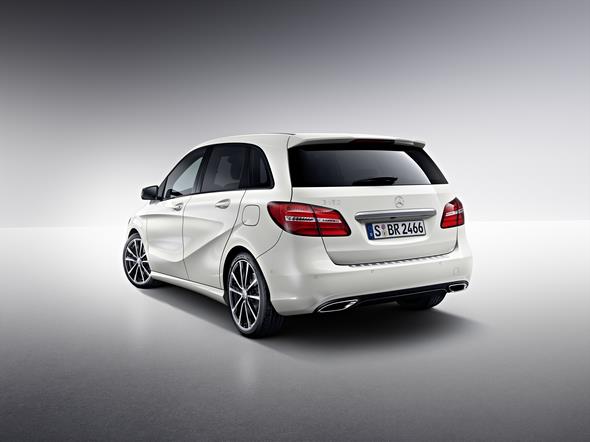 DYNAMIC SELECT now for all compact models
Stuttgart.  Mercedes-Benz has just unveiled the facelifted A-Class, which reconciles the conflicting aims of sporty performance and enhanced comfort: numerous new features such as DYNAMIC SELECT and the suspension with adaptive damping adjustment are now also available for the B-Class, CLA and GLA.
PeterH on July 30th, 2015
New Mercedes-AMG compact models now available to order
Continue reading about Increased output, enhanced driving dynamics, greater individuality
PeterH on April 12th, 2015
Beauty in its most practical guise
Breathtakingly sporty proportions and a powerfully dynamic design idiom with sensuously shaped surfaces lend the CLA Shooting Brake an unmistakable appearance.
The elongated coupé-style roof contour line, the low greenhouse and the sweep of the high beltline are the key design features of its distinctive profile, as is the gentle downward slope of the roof line, which makes for significantly more headroom than in the four-door coupé.
PeterH on February 22nd, 2015
Practicality in its most beautiful guise – or: Beautifully practical
Stuttgart.  The new Mercedes-Benz CLA Shooting Brake ensures maximum leisure value and at the same time underscores the CLA's high design standards.
The roof contour also slopes down gently to the rear, yet at the same time more headroom is offered than in the four-door coupé.
Continue reading about Sales release of the CLA Shooting Brake