NEWS
Daimler Trucks donates 20 Fuso Canter trucks for aid operations in Haiti's earthquake region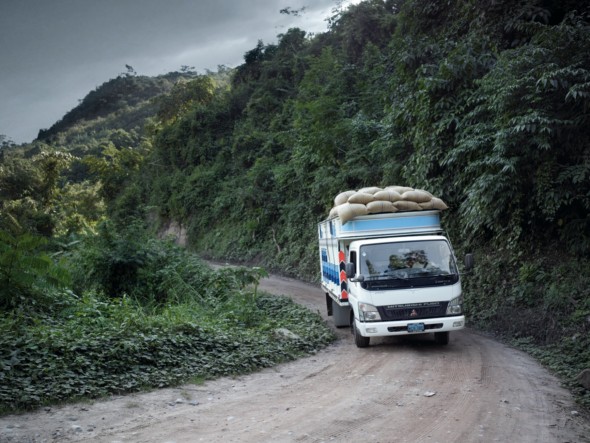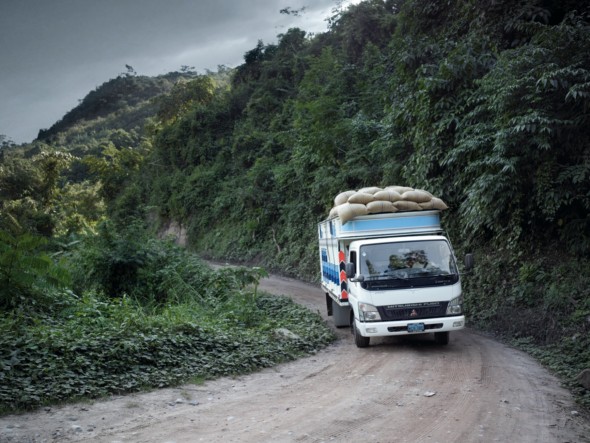 Daimler Trucks donates Fuso Canter trucks worth over half a million euros to distribute food supplies in Haiti
Agile Fuso Canter trucks are ideal for distributing aid supplies in Haiti's destroyed cities

Stuttgart – Daimler Trucks is supporting the people of Haiti, the Caribbean island that has been hard-hit by the recent earthquakes, by promptly sending them 20 Fuso Canter trucks worth over half a million euros. The trucks were handed over to the Haiti aid initiative of former US President Bill Clinton. Clinton had already presented this project last week at the World Economic Forum in Davos.
Andreas Renschler, the Daimler AG Board of Management member responsible for Daimler Trucks and Daimler Buses, commented, "Everyone who looks at the images coming out of Haiti is asking himself, 'What can I do?' And trucks are what we do best. That's why we're giving the helpers in Haiti 20 trucks worth over half a million euros. We're happy that with this donation we can help to provide the people of Haiti with urgently needed aid materials.
The global presence of Daimler Trucks is an advantage for us here, because we've been able to access at short notice the Fuso Canter trucks that are already in the region."
Thanks to their high payload capacity, Fuso Canter trucks are ideal for distributing aid materials such as blankets, medicines, food, and water in the refugee camps. And because of their agility the Canter trucks will be able to travel reliably through devastated areas and along roads blocked by wreckage in order to reach even distant camps.
Aid materials coming from all over the world are piling up in the airports and harbors of Haiti and the neighboring Dominican Republic. The aid organizations are pointing out the crucial importance of the reliable distribution of food, some of which is liable to spoilage, and the fact that transport vehicles are therefore urgently needed. Daimler Trucks — the world's largest globally operating truck manufacturer — believes that this situation calls for its expertise in transport mobility. That's why it's supporting the assistance efforts by donating 20 Fuso Canter trucks.