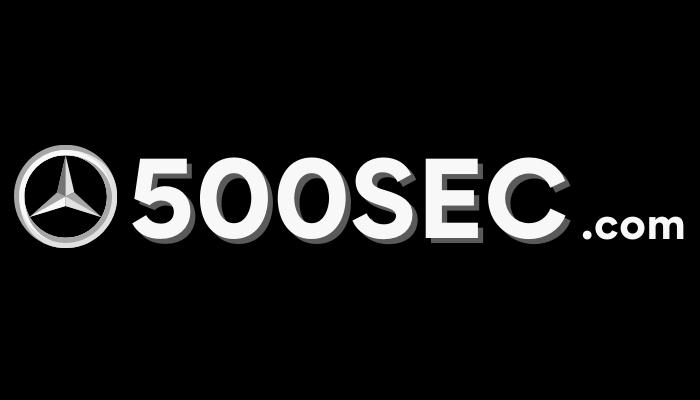 Mercedes-Benz at the Geneva Motor Show 2006: World premiere for a host of new products
Stuttgart – A host of new models from Mercedes-Benz will be making their world debut at the 76th Geneva International Motor Show. They include the exclusive high-performance models CLS 63 AMG and CLK 63 AMG (the latter in Coupe and Cabriolet versions), whose bullish eight-cylinder engines and sophisticated suspension technology make for a gripping driving experience. Also meeting the public for the first time is the newly facelifted SL-Class and its AMG versions, the SL 55 AMG and SL 65 AMG. For the new GL-Class, Geneva will mark not only a European debut but also, for the state-of-the-art GL 320 CDI and GL 420 CDI diesel models, an international premiere.
The new CLS 63 AMG is an exceptional automobile offering impressive performance, dynamic styling and an exclusive interior. The four-door Coupe is powered by a 6.3-litre V8 AMG engine, which was developed entirely by Mercedes-AMG. The new 378 kW/514 hp AMG power plant has the highest specific power and torque of any naturally aspirated eight-cylinder production engine in the world. The refined Coupe has a 0 – 100 km/h time of just 4.5 seconds, on its way to a governed top speed of 250 km/h.
The high-performance engine of the new CLS 63 AMG is partnered by the AMG SPEEDSHIFT 7G-TRONIC transmission, which offers the driver a choice between fully automatic and manual shifting, with changes actuated either at the selector lever or Formula 1 style, by a press of the aluminium gearshift paddles. Appropriately, the powerful engine is also mated with the new AMG sports suspension, based on the semiactive air suspension system AIRMATIC DC which incorporates the ADS II Adaptive Damping System, and with the new AMG high-performance brake system, which provides plenty of stopping power thanks to composite front brakes and vented and perforated brake discs on all wheels.
The refined coupe styling also incorporates powerful AMG styling elements, while the interior impresses with a blend of exclusive sportiness and superior materials and build quality. Standard specification includes AMG sports seats with nappa leather upholstery, the AMG ergonomic sports steering wheel with new aluminium AMG gearshift paddles and the new AMG instrument cluster with 320 km/h speedometer scale and red needles.
CLK 63 AMG Coupe and Cabriolet
In the CLK 63 AMG Coupe and Cabriolet models too, which are likewise making their world debut in Geneva, the AMG 6.3-litre V8 engine creates an awesome driving experience. The CLK 63 AMG produces more power and torque  354 kW/481 hp and 630 Newton metres than any other vehicle in this class. The new AMG SPEEDSHIFT 7G-TRONIC transmission complements it perfectly, helping to ensure dynamic power delivery.
The new AMG sports suspension, new 18-inch AMG light-alloy wheels and luxurious and dynamic standard appointments add to the exclusive and sporty theme of the CLK family. In addition, the front wheels are equipped with a new AMG high-performance composite brake system.
The dynamic AMG bodystyling, featuring a new, more distinctively contoured front apron with side air vents, underscores the CLK 63 AMG's position as a sporty flagship model combining dynamism with exclusiveness. These qualities are also on display in the interior of the two eight-cylinder models, for example in the new AMG ergonomic sports steering wheel, multicontour AMG sports seats and exclusive nappa leather upholstery.
R 63 AMG – sporty, fun-to-drive vehicle for up to six people
The AMG 6.3-litre V8 engine used in the CLS 63 AMG and CLK 63 AMG also powers the R 63 AMG. With maximum power of 375 kW/510 hp, maximum torque of 630 Newton metres and permanent all-wheel drive, the AMG Grand Sports Tourer offers an unprecedented combination of inimitable sporting performance, generous space and top-level comfort for up to six people.
The combination of AMG SPEEDSHIFT 7G-TRONIC, all-wheel drive, the AMG high-performance brake system and AMG sports suspension incorporating AIRMATIC air suspension and adaptive damping provides highest levels of active safety and caters for both sporty and comfort-oriented driving styles. New-design front and rear aprons in the typical AMG mould convey unadulterated dynamism.
SL 55 AMG and SL 65 AMG now even more dynamic and exclusive
Also making their debut in Geneva are the facelifted versions of the SL 55 AMG and SL 65 AMG. These high-performance AMG roadsters have undergone changes to their engineering, design and appointments and now offer an even more exclusive driving experience. A new supercharger and larger throttle valve in the further improved AMG 5.5-litre V8 supercharged engine of the SL 55 AMG result in improved fresh air intake and an increase in maximum output from 368 kW/ 500 hp to 380 kW/517 hp. Maximum torque has also increased, from 700 to 720 Newton metres.
On both AMG roadsters, the AMG sports suspension based on second-generation Active Body Control has been further enhanced and takes the reduction of body movements under dynamic conditions to new levels with no concessions on the high standards of ride quality.
The newly developed AMG high-performance brake system featuring large composite front brake discs and aluminium six-piston fixed callipers can be finely and sensitively controlled and offers very short stopping distances and excellent fade resistance. On the V12 top model, a multi-disc differential lock maximises traction.
The facelifted exterior styling of the two AMG roadsters is now even more distinctively dynamic. The front aprons now have an even more prominent, more dynamic "V" shape, and chrome-ringed foglamps. The front apron of the SL 65 AMG also has side air vents to maximise airflow to the auxiliary engine oil cooler. Other features of the facelift include black ribs and chrome highlights on the AMG radiator grille and new rear lights with special AMG colouring. Inside the vehicle, a sporty ambience is created by new genuine carbon trim parts.
New generation Mercedes-Benz SL-Class
Four years after its launch, the successful Mercedes-Benz SL-Class has received significant upgrades to its engineering, styling and appointments. The measures include sportier tuning of the engines, powertrain and suspension. A new V6 engine, a new V8 and a more powerful V12 provide unadulterated driving enjoyment. The active suspension system second-generation Active Body Control and more direct steering create a noticeably sportier driving experience allied to typical SL comfort. Remodelled front-end styling, new rear lights and new alloy wheels give the facelifted SL-Class a sportier appearance too even when it is standing still. Redesigned equipment features, carefully selected materials which show close attention to detail and new colours enhance the interior ambience. The steering-wheel gearshift paddles supplied with the 7G-TRONIC Sport option accentuate the dynamic character of the facelifted SL-Class.
The GL-Class new highlight in the off-road market
For the new GL-Class, Geneva marks both a European debut and, in the case of the GL 320 CDI and GL 420 CDI models which feature state-of-the-art diesel technology and standard-fitted diesel particulate filter an international debut as well. The seven-seater premium off-road model, the new highlight in the luxury sports utility vehicle market, impresses with excellent handling both on and off road and pampers its occupants with lavish spaciousness and the comfort of a luxury saloon. Another milestone is the GL-Class's integrated PRE-SAFE safety concept, an all-time first in this class.
With its calm surfaces, powerful lines and striking details, the styling of the new GL-Class gives the luxury-class off-roader an aura of power and exclusiveness, and imparts an energetic sense of forward thrust even when the vehicle is stationary.
Four state-of-the-art engines two petrol and two diesel units provide this multi-talented vehicle with superior performance. The two direct-injection diesel engines in the new GL 320 CDI and GL 420 CDI models meet the most stringent current emissions standard Euro 4 and are fitted as standard with a maintenance-free, additive-free diesel particulate filter, which cuts engine-out particulate emissions by 99 per cent.
Thanks in particular to third-generation high-pressure common-rail injection featuring maximum injection pressures of 1600 bar, increased firing pressures, up to five injections per cycle, special orifice nozzles and new-design piezoelectric injectors for more precise injection timing, the GL 420 CDI's new V8 diesel engine offers sporty performance and maximum power of 225 kW/306 hp. The already proven V6 diesel engine used in the GL 320 CDI develops maximum power of 165 kW/224 hp and massive maximum torque of 510 Newton metres. All engine versions of the GL are equipped as standard with the 7G-TRONIC seven-speed automatic transmission with DIRECT SELECT gearshift.